Aimara
Original poster
MFK Member
Nov 21, 2015
2,195
992
125
46
Real Name

mark
Gender

Male
Occupation

retired oilfield diver, welding technician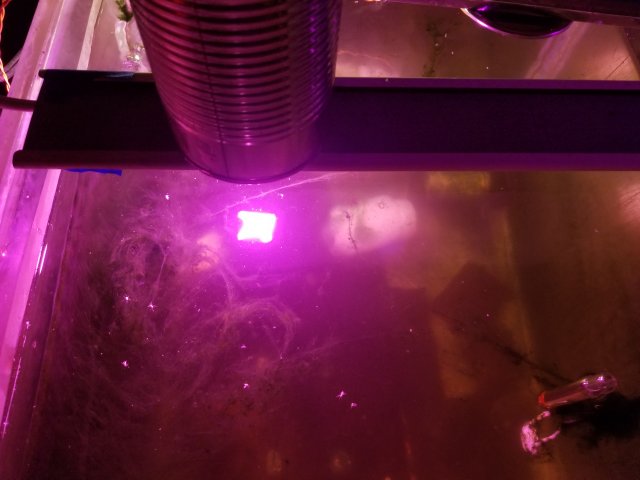 Going with 4 chips at 200 watts, over a 18 x 48 surface. Thinking of a aluminum 1/2" bar as a heat sink.
This one lite is cooled with a large magnet and a soup can full of water.
Kind of like to use water to cool, or make the heat sink big enough to be self cooling. I am planning an mixing in some greens to whiten the lights.