So picked up a pair of cutie Bichirs to go with the endlis (also an actual tank light). The Endlis are pissy about the light but the Delzihs seem fine with it.
ONe of the Delzi's has a lot fewer spots than another, so I figured I'd ask if that's normal, if they are really Delzis, and for any info or fun facts you feel like giving me on them.
The one with more spots (please excuse the color, he's really the same color as the other one but between my phone and the blue light I had on, he turned green.)
The fewer spot one: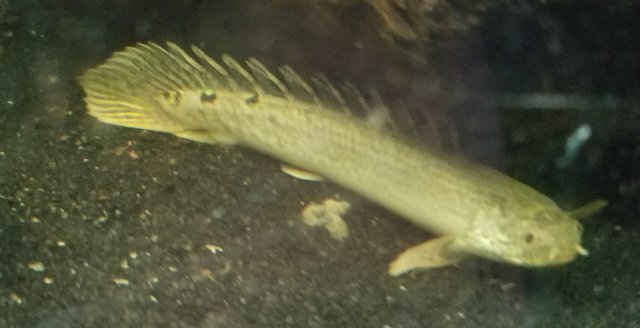 Cheers!
C4.