Hi everyone, Im new here, I hope Im posting in the right place.
I have a feeding issue with a wild Largemouth Bass and a Chain Pickerel. Both fish are in a well conditioned 300g tank and I figured best food i could get them would be live Minnows which they would absolutely slay in their natural habitat. To my surprise, they don't seem to eat even if their face.
Both of them are in perfect size to eat the minnows.
any suggestions ?
thanks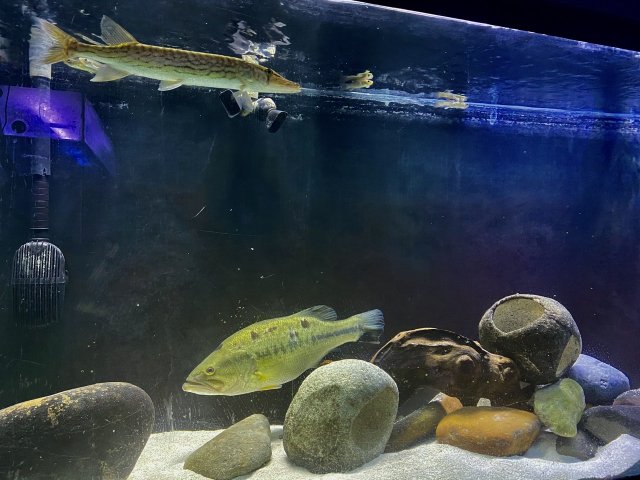 You can see a few minnows hiding at the top, there are over 20 in the tank.