MFK Moderators
Staff member
Moderator
MFK Member
Jul 13, 2006
6,418
6,794
753
Price

50
Region

Middle Atlantic Coast
State

New Jersey
Location

Jersey City
Pickup or shipping

Pickup only
Hello MFK,
I've got a few odds and ends I'm looking to sell to clear out some room.
Firsts- Eheim classic 2213 filter. Amazing filter, these things will run for decades. Comes with spraybar, all connections, etc.
50$
Next, a Current USA Orbit Marine light. 18" size. Good for reef or freshwater. Comes with ramp timer and remote. Cool little light!
$40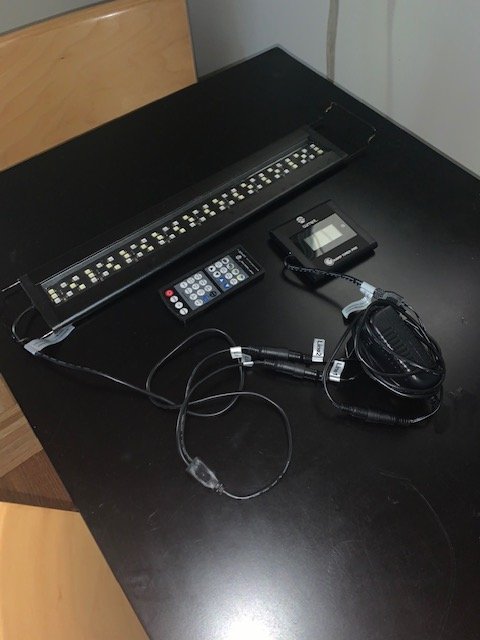 Lastly, a wooden stand for a 36x12 tank. 30 gallon, 37, 45, etc. A little paint flaking on the top as shown in photos. Could use a touch up, but a strong stand. Tank NFS.
$40