Equipment for sale. Local pick-up.
44133 Area code Ohio. Medina, Strongsville areas.
Most is still in "like new" condition.
- One Aquaclear AC110 filter. $50.
- Four (4) Eheim 250 watt glass heaters, one heater is still new in box.
- Three (3) like new Kessil A160WE "Tuna Sun" model dimmable LED light fixtures. $150 each.
- Tunze Turbelle NanoStream 6055 Controllable (current/wavemaker powerhead) Pump (model# 6055.000). $130.
We've either downsized or changed to other methods of slightly hiding equipment out of the tank.
Tunze is a known quality name in saltwater equipment. I thought I may add it in here to this forum.
I used the magnetic pumps for extra water current. They are frequently sold in relation to saltwater wavemaking and current or flow patterns with the included controller/ feed timer. We mostly now use an extra canister for more filtration with flow instead of just moving water current with the powerheads.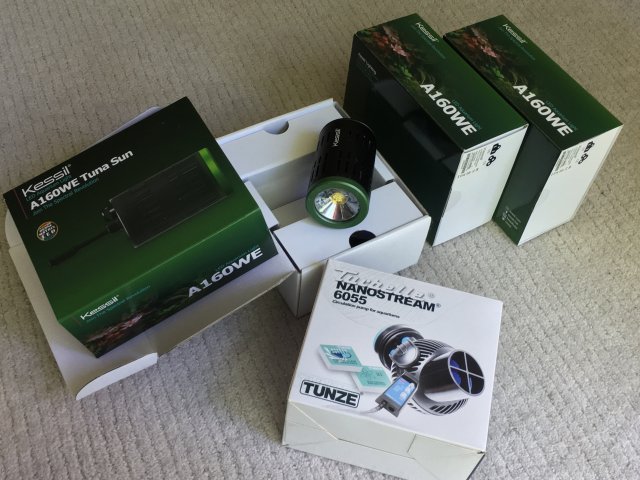 Last edited: