Redtail Catfish
Original poster
MFK Member
Dec 13, 2018
1,584
1,848
154
Here are some pictures of my experimental electric boat which I built out of a crummy old gasoline boat, which was on its third Incarnation already.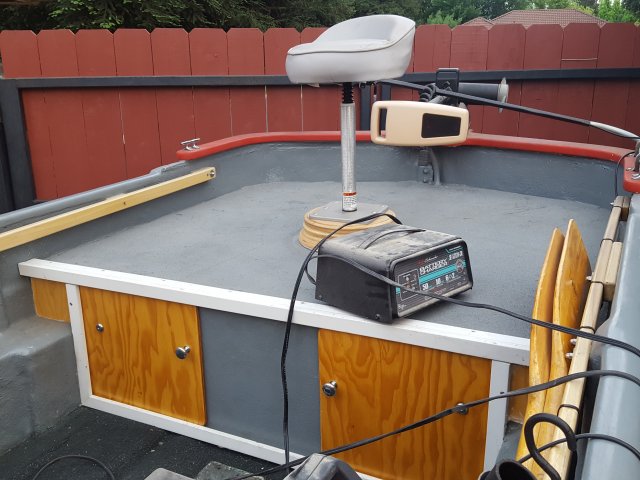 I wouldn't say it's my very best work but it all functions and it is a great deal more convenient than any gasoline boat ever invented.
Until you want to go over 6 knots and then you just better get a gasoline engine. But it's got enough battery juice under the seat for a whole day of fishing, and the motor is Minn Kota's largest tiller-motor and saltwater rated.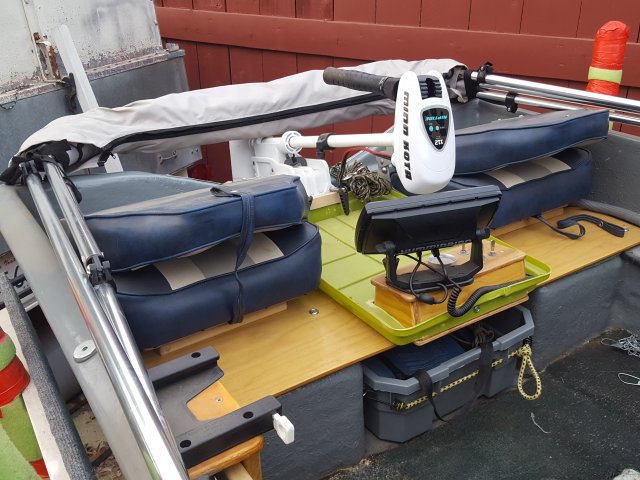 This is the third time the experimental electric boat has been out with this motor on it and only the second time with the high performance prop. It's the first time I fished at Pine Flat Lake in many years.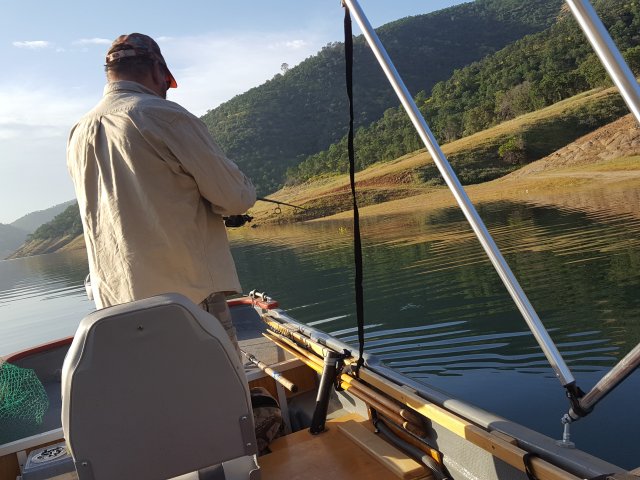 There was a bad omen right off the bat because I broke the tip off my long fishing pole. I was still able to use it and caught 1 perch with it. I caught one bass on an ultra-light rig which was a lot more fun.
I was hoping to bring home some nice big trout but it was not to be. I caught this red-eared perch and a spotted bass, both too tiny to keep.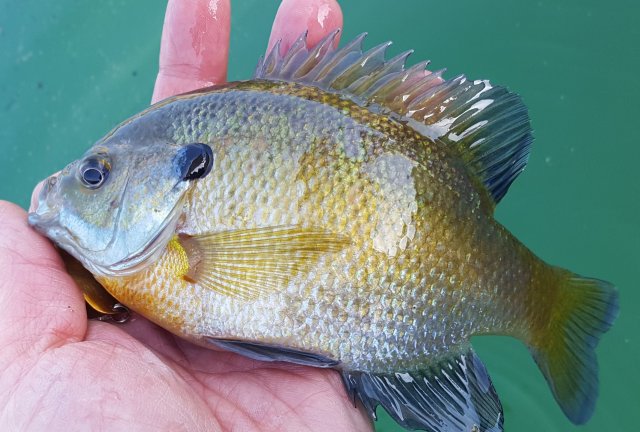 My fishing buddy Bobby brought in three of each, all too small.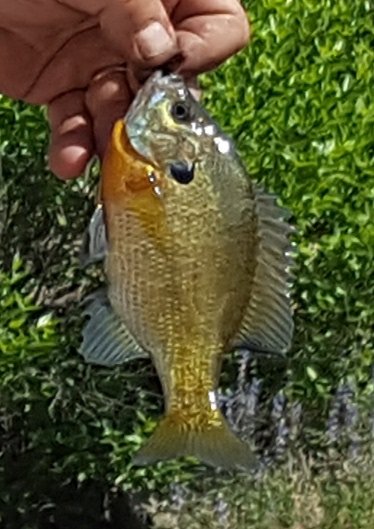 Of course it was frustrating because the day was so clear that we could see 18" trout cruising the waters below us, but they would not bite.
I brought these in on Schott's Triple Teasers and red worms I grew in a bucket for my Oscar.
We saw a rattlesnake snatched up out of the water by an egret.
Another came out of the water attached to someone's boat trailer.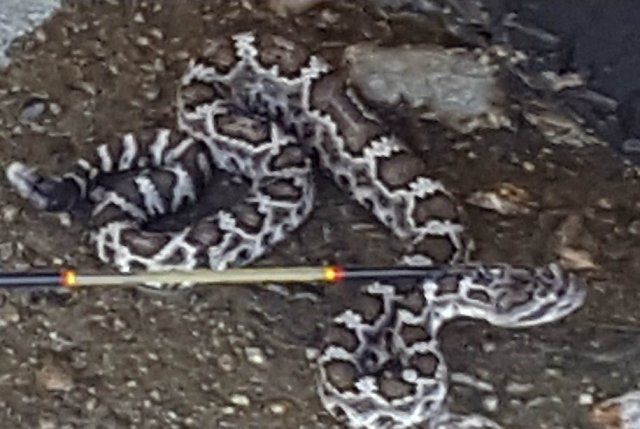 There were golden eagles flying today and I saw the first red winged blackbird I have seen in 20 years.
In spite of the initial bad Omen it worked out fabulously, All Things Considered. One of the things to consider is that we hadn't had my boat out in nearly two years.