Feeder Fish
Original poster
What type of listing is this?:
FS​
What are you trying to sell/buy/trade?:
Artificial Plants​
What are your prices?:
10-50​
Where are you located?:
Havelock NC​
Pickup or Able to Ship?:
Picking-Shipping​
Description:
We became addicted to Cichlids in 2006.
1 tank became 2 then 3 you know the story.
Lots of rocks and fish but..........
We wanted plants.Something to complement our fish not take away from them.
We needed them to look natural and be Cichlid TOUGH! We soon turned to Pearl. My wife has made floral arrangements most her life and was up to challenge!
We soon had what we wanted and much more.
After 2 years of tank testing our tanks and local breeders tanks we starting selling at the Gcca swap meets outside of Chicago. For over 6 years we were the place for Plants and Tank Decor. If your looking for something special please just ask us. We will keep you posted with breeding projects as well as new plants that will be available.
Please check out our facebook page and our website to get an idea of what we carry.We can make custom orders for far larger tanks plants that are 6ft tall and even larger!
Facebook
https://www.facebook.com/elitecichlids/
Website
https://elitecichlids.com/
With any questions feel free to contact me here or via facebook or our website.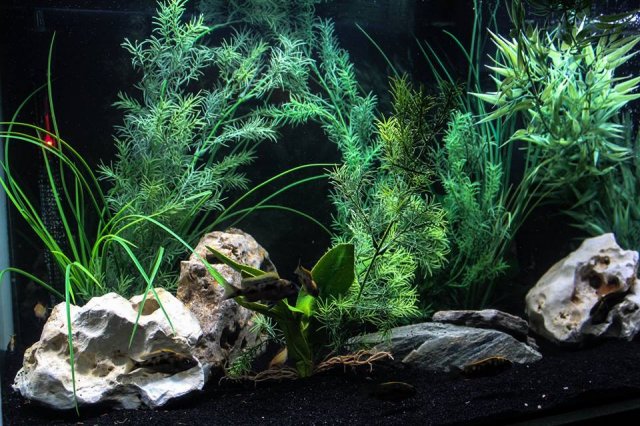 ​
Shipping method:
​
Acknowledgement:
I have read and agree to the Buy and Sell rules.​