Oct 22, 2011
1,179
15
68
31
Nice dogs everyone!
Here are my two,
Leo male St. Bernard 3.5 years, 150 lbs
Mila Boerboel x St. Bernard just over 1 year, 101 lbs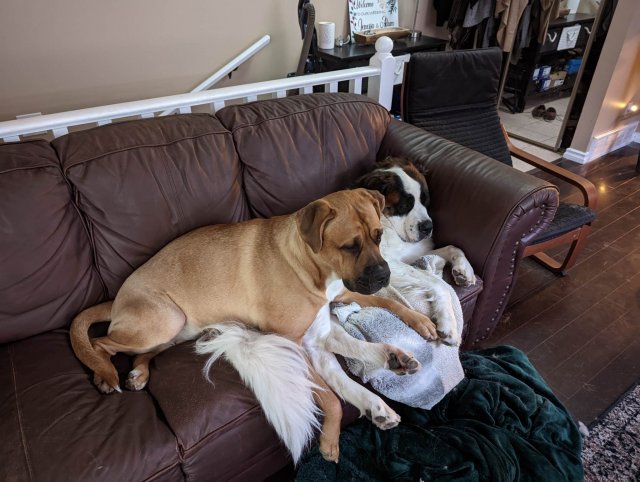 Leo is a typical saint, lazy and stubborn. Happy to lounge around but loves to go for short bursts of intense exercise, or long but slow exercise.
He has food allergies to either chicken or beef or both, so we have him on Duck or venison and hes good.
Mila inherited only webbed feet and a thick undercoat from st. bernard. shes a typical guard dog mentality, very trainable and smart.
Good with other dogs off leash but somewhat reactive off leash (barks)I'm working on this with positive reinforcement and redirection.
She is also much more energetic.
Let's keep em coming!
Rafini