Hand of the King
Original poster
Staff member
Administrator
Aug 29, 2009
10,983
5,822
1,955
36
Greetings all!
In this thread I'm going to cover the growth of my newest goonch cat, an Indochina. This is a new thread, as I see no point in trying to revive my old thread from 2012. I acquired this fish in November of 2018 at 5-6"...
And on a steady diet of Massivore, tilapia, shrimp and tankmates, he's now 13" or so.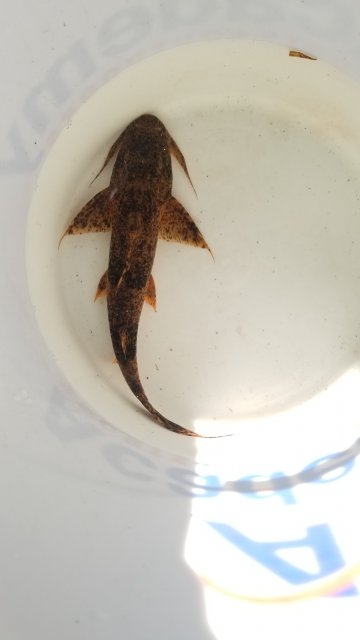 I had ordered this fish as a rutilus, as that is what the advertised pics showed; but when it showed up, it became clear within a few days this fish was an Indochina and not a rutilus. That became apparent because even though it had the oval eyes, it had so many spots that it turned nearly black, as can be seen in the pic above.
The difference in temperament between this fish and the rutilus I have kept before is absolutely astonishing. Mind you now, when I ordered this fish, a rutilus is what I actually wanted. Ime, rutilus are fairly passive, well behaved members of a monster community. I made the terrible decision of believing that the Indochina would be much the same.
That was an expensive mistake.
I ordered a rutilus a couple of weeks after having received this fish. That was a triggering event for this Indochina, whom I suppose I should point out was named 3D by my son. 3D proceeded to murder and attempt to eat the rutilus, and went on a killing spree, taking out my gars and several dithers. That which couldn't be eaten was killed and discarded.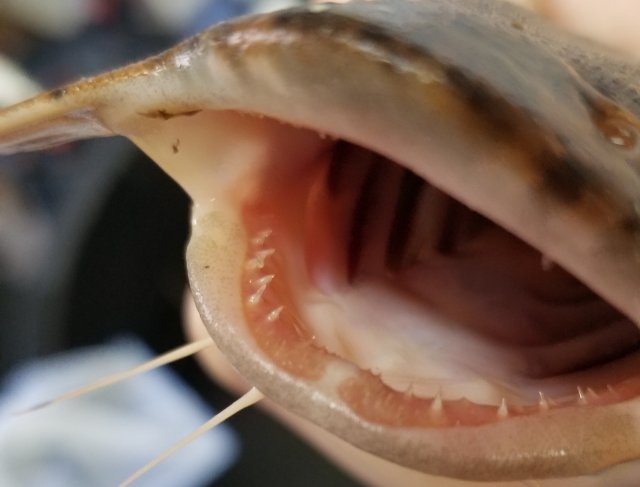 Weapons of mass destruction
This guy has been largely by himself ever since the murder spree. The only thing I've kept with him that was able to survive him was a pair of very large Bala sharks.
I am absolutely staggered at how different the disposition of this fish is to the only other goonch species I've kept (rutilus). I've kept several rutis and found them to be consistently reliable. 3D has been a completely different beast.
The long term goal for this guy is to go into an 8' tank in my dining room in my new house with the balas, likely a 240. I've got a janky looking but functional acrylic 365 if he should outgrow the 240. Having 3D outgrow the 240 a very real concern for me, too. I feel confident in keeping a ruti in a 240 for life, but I honestly don't know how big this Indochina will get.
For now, he's the occupant of a 5x3x2 stock tank along with his bala entourage.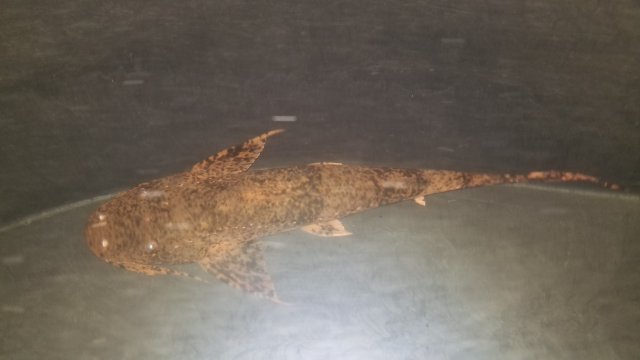 This is to keep him away from my son's polys and eels, as I suspect a tank full of edible noodles would be GREATLY appreciated by 3D the Defiler.
As I continue my efforts of moving into my new house and setting up cool fish related things, I'll be sure to update this thread.
Thanks guys!