Have you tested your water?

Yes
If yes, what is your ammonia?

0
If yes, what is your nitrite?

0
If yes, what is your nitrate?

30
If I did not test my water...

...I recognize that I will likely be asked to do a test, and that water tests are critical for solving freshwater health problems.
Do you do water changes?

Yes
What percentage of water do you change?

21-30%
How frequently do you change your water?

Every week
If I do not change my water...

...I recognize that I will likely be recommended to do a water change, and water changes are critical for preventing future freshwater health problems.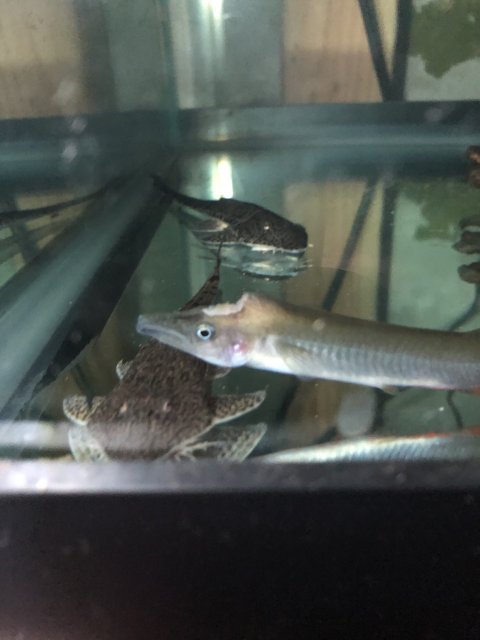 I have this half beak that had a small cut/ injury to the top of his head, probably from hitting some of the driftwood during territory disputes. It was very minor so I assumed it would heal on its own since the fish was acting its normal self and had a good appetite.
Since then the wound opened up more as if the skin was peeling away, but he was still eating and acting normal.
yesterday, I noticed the bump that formed and now he is no longer eating and resides to the bottom of the tank. I have added salt, but is there anything else I can do?