Feeder Fish
Original poster
I bought fh from shop 2 weeks back.
It had good size head and colour. After 4 days in my tank head gradually decreased. But it is active and not stressed . It is eating well.
I change water 30% weekly. I use filter water from good water plant. Tank size is 2.5 feet. It consumes 125 liter water. I use humpy head for feeding and i feed 5 pellets 3 times a day.
2nd day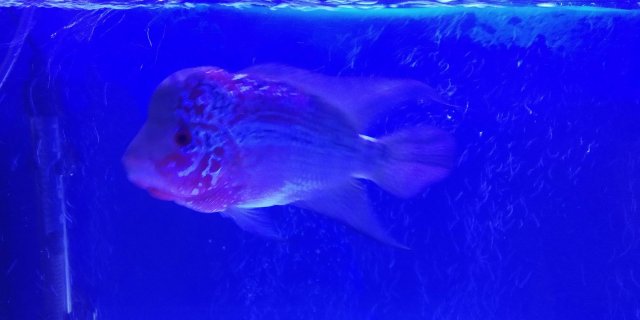 6 days later
Now
Water temp 28°. Powerfull filter 1720 l/h
After one week i used carbon, bio balls and ceramic rings in filter cabin. I don't use medicine. Only energy bosster i use it with pellets soke in it. I use only when fish is stressed. Light is 1 ft hight bright.
Right now today i covered tank all side with news paper to create dark are with air motor on and heater 28°. Open paper only when feeding, because it was not eating and was afraid to see me while paper was closed.
Please any one tell me what is next step to gets its head as it was first.