Doomsday Device
Original poster
Staff member
Global Moderator
MFK Member
Nov 12, 2007
8,630
3,455
1,328
After the previous years floods in the southern part of India, a new genus was added as two new species were discovered and are being described from southern India.
Both these species discovered were given a new genus, as these fish habitat aquifiers, that is the underground water that flows between rock, gravel and sand in the underground.
The two species are
Aenigmachanna gollum
and
Aenigmachanna mahabali
Aenigmachanna mahabali Kumar, Basheer & Ravi, 2019 DOI: 10.11646/zootaxa.4638.3.6 facebook.com/ MonsterFishKeepers ...
novataxa.blogspot.com
I was lucky to actually see one of these species aenigmachanna gollum in person and got the opportunity to observe and photograph these Channa which are very unique in their physical characteristics as well as their behavioural characteristics.
Some of the aspects that I observed are.
I sat in front and observed for nearly 3 hours, not one of the fish came up for a gulp of air even once, so it's understandable that they can go on for long periods of time between each breath.
They are not very territorial and are ok to huddle up in small groups amongst rock crevices and driftwood.
They have huge mouths, but they are more gums than teeth.
In this pic you can see that its mouth kinda wraps around the earthworm, even though the mouth is closed, the worm is not squished.
They've huge mouths and elongated jaws.
They prefer to swim clinging to the bottom surface of the tank, not much free swimming by these fish.
A few more pics of the Aenigmachanna gollum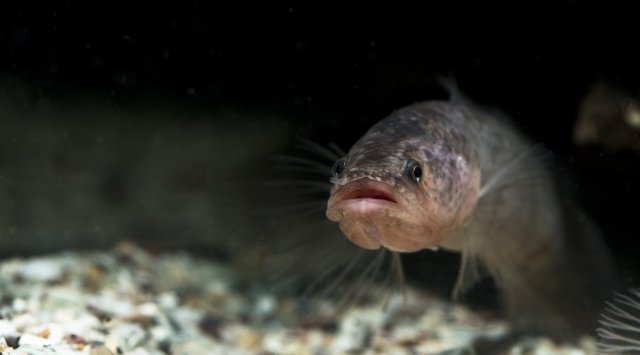 See no teeth and all gums
Last edited: