Probation Member
Probation Member
MFK Member
Dec 13, 2018
1,641
2,048
154
As lakes go here, Pine Flat is not one of my favorites. Unfortunately it is one of the few local lakes that remains open. There has been heavy pressure on the fish.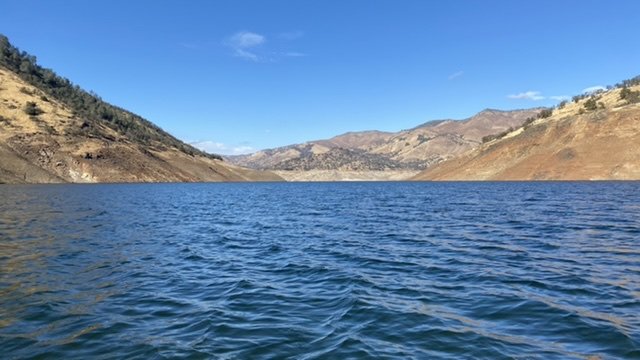 Also we just had a storm and then it turned sunny just as we decided to go fishing. That never works.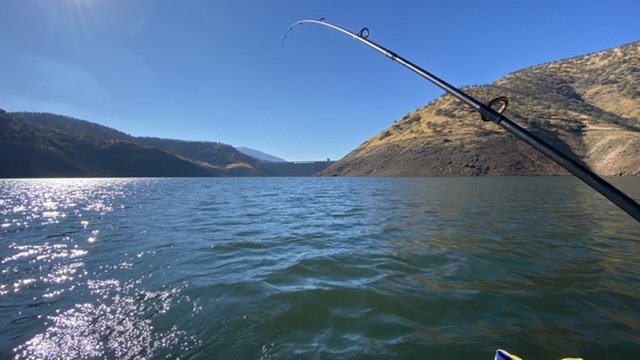 We heard rumors that they had planted trout, while we were hoping for spotted bass; yet our fate was to see neither.
The lake was about halfway down and we went as close to the dam as the buoys would allow. The main channel was still 200 feet deep and I went for broke with the trolling rig.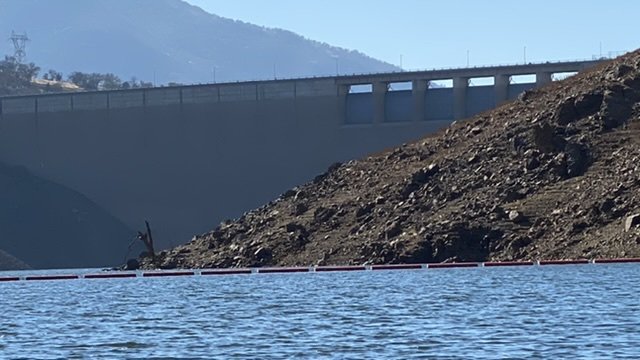 Fortunately the experimental electric boat ran like a Swiss watch except for one little issue. My onboard USB charging adapter kept causing a fuse to blow and I had to unplug it when I got to my last spare.
I only have four batteries now and the reduction of 100+ pounds of batteries and 10 pounds of heavy cable definitely made the boat easier to land and launch. It also freed up two large cubbies under the seat bench.
Because it's experimental, I hadn't bothered to clean up the visibly ragged fiberglass bait wells, that I turned into battery trays. I'm hoping for some light, modern, powerful batteries in this boat in my future, but for just puttering around the lake all day with a fishing rod it is absolutely ideal if you don't have to get anywhere over 6 miles an hour.
I do have to use four chargers, because I don't have anything that will do one four batteries at once.
In the photograph, I've got wired up 3 ten amp chargers, and a trickle charger on the battery that only runs my fishfinder and didn't need much of a charge. I plan to take that battery out and install a small one, saving another 50 pounds. I didn't know how the boat was going to do with only three batteries hooked up to the motor where I had previously had six.
But by the time we were done fishing and put it back on the trailer it still seemed to have full power.
So a poor day of fishing turned into a fine day of boating and it was quite relaxing with no excitement whatsoever to report.