Silver Tier VIP
MFK Member
Mar 26, 2008
3,607
2,049
1,279
Hey everyone, sorry I'm posting this event so late but if you are in Ohio or surrounding states and are interested in attending this event November 19 through 21, 2021, check out the following link
Ohio Cichlid Extravaganza 2021
.
Registration is only required for the Speaker Presentations and a couple other events but the Vendor sales room, Saturday Swap Meet and finally the Auction on Sunday is free to attend. All the details for the event are available in the link posted above or you can also look for the Ohio Cichlid facebook page as it may have additional details.
Details on the Sunday Auction Rules are here
Auction Rules
. The auction is only Cichlids, Catfish and Plants, no hard goods, tanks or other fish/animals.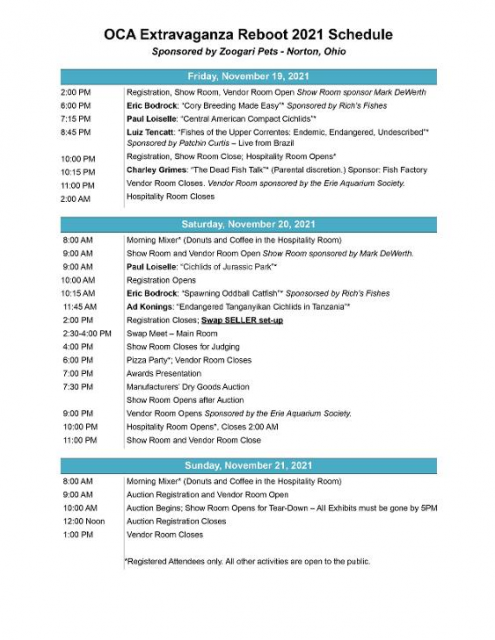 I hope to see you there.
Last edited: