Hi Guys,
Must admit I haven't posted alot but I'm having real trouble sexing my Polleni, I have a feeling I have a Dominant male and a sub-dominant. But the Darker of the two is slightly bigger, darker at all times and has recently been headstanding etc which I thought was a sign of breeding in these guys. No burrows as of yet.
I've taken photos as best as I can, hopefully some of you more experienced Polleni keepers could shed some light on the issue as I'd rather not have 2 Males trying to rip each other apart lol although they have lived in harmony so far... Circling each other etc.
As far as Dorsal and Anal fins, they look pretty identical as well as head shaping, possibly the darker of the 2 having a more rounded head, the smaller being the lighter colouration. I'm just so confused after reading males have the pointier dorsal, anal etc however the head shape doesn't look... Bumpy (think flowerhorn) enough to me? Not alot of info on sexing these guys I can find that is clear cut.
Let me know if you need better photos, different angles etc
Cheers in advanced guys.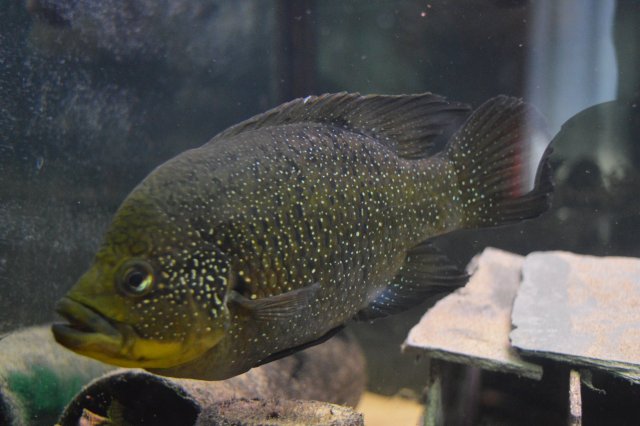 Kelv