This is what my concrete slab/brick walls/fibre glassed tanks turned out to be.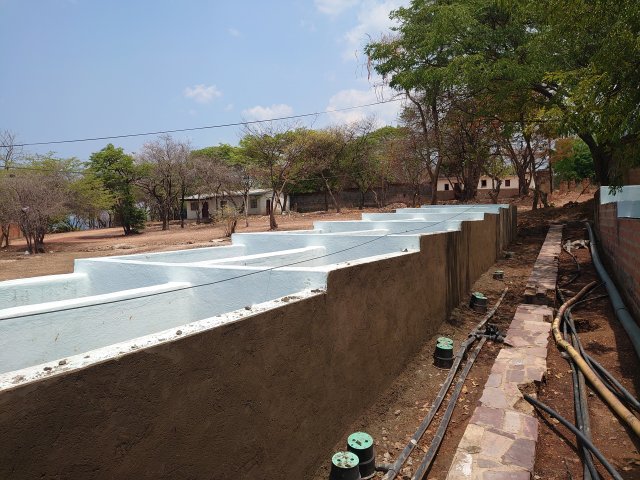 So fibre glass does work quite nicely - but of course we all knew that - nothing new here.
I want to build a steel frame above each tank to hold 3 tiers of aquarium . Each of the blue tanks is 2000mm long x 1000mm wide by 1000mm deep. 2000 ltrs. I need more tank space for more species, so as mentioned a steel frame above the blue tanks. The issue is the tanks on the bottom (the blue tanks) are only built from burnt bricks and I just dont know how much weight they can bare. Hence the lighter I can make the aquarium's the better it is. Hence Polystyrene tanks.
Guess the only way to know for sure is to try it.