Bronze Tier VIP
MFK Member
Mar 9, 2017
3,245
5,046
729
32
I got my pond up and running last week. It was a big mess of smelly leaves and stagnant water
I did not close it down properly before winter and really paid the price for it. It was gross, lol.
Anyway, it's all clean and after looking it over we decided that we would be causing more problems if we pulled the liner up and mess with the walls. The plan will be to build a second pond to join this one in a year or two as the koi grow. And who wants to say no to a second pond
Once that was decided we started on making a fence to enclose the filter. My filter works really well, but is ugly. Haha, so I don't want to see it.
This is after draining the pond.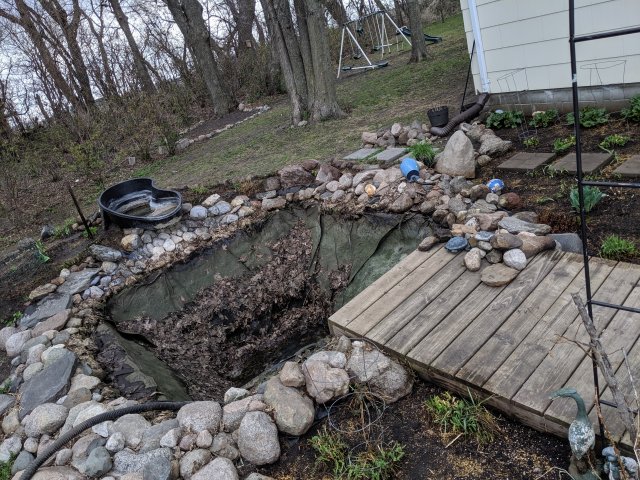 Fence put up and pond filled.
The dock is now 5yrs old and extremely faded, so I freshened it up with some stain.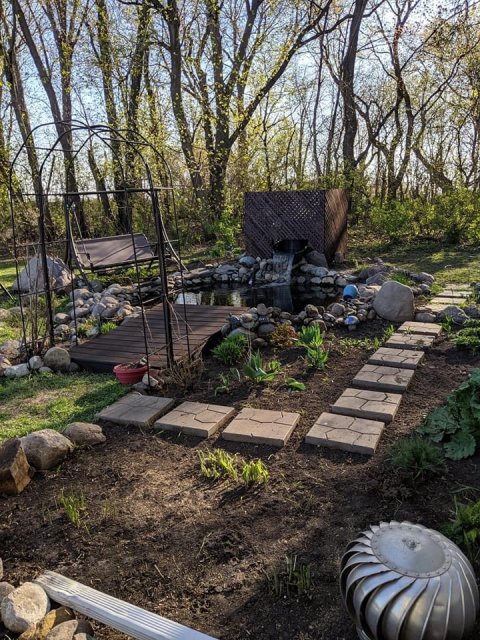 I still need to fix the rock around the pond and get my uv light in place. I have the water temporarily going straight into the filter.
After that I'll start on the patio! I never got around to it last year because our spring started late, gnats(I'm allergic) were so thick you couldn't breath without them going in your nose and mouth and choking you, and after that it was so hot I lost all ambition to get it done.
So far I've gotten a jump on the year and hope to keep it going!