Jack Dempsey
Original poster
MFK Member
Jun 17, 2015
181
67
36
36
Last week I added a pair of L27 Teles Pires to my tank. Right off the bat, my larger Blue Eye began chasing them around and clearly stressed them out. He stopped a couple of days later but around that same time, the pair developed raised white spots. My first instinct was ich, but I think the spots are too big.
Here is a picture of one of the fish when I first noticed the spots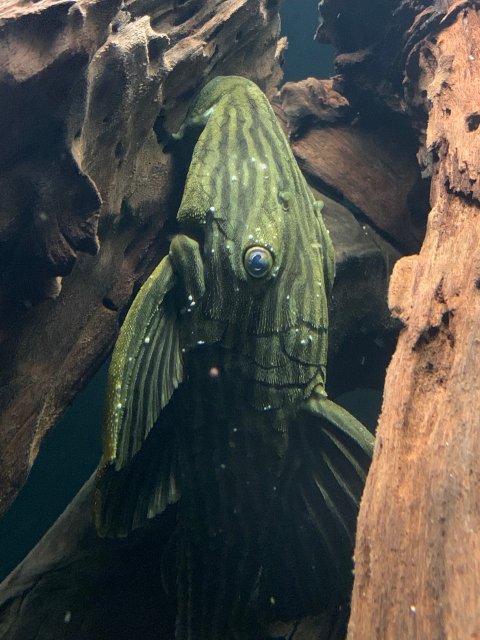 These spots appeared on both multiplied and grew over a day or two. On Sunday, I did a large water change and am slowing bringing temp up to 86*. I have also added salt.
One of the fish is looking slightly better, the fish pictured here is a bit worse. Both do appear to be eating at least.
I'm hopeful someone can accurately identify what I'm dealing with and how best to treat. I have on hand a bulk supply of Furan 2 and have Metroplex and Kanaplex on order (not that I know with any certainty any of these would be effective but will be able to dose rapidly if so).