Finally found a fighting fish for sale that I could rescue, On the local Facebook Marketplace of course.
With any luck it's still available. Here is the 'before' picture for the 'before and after'.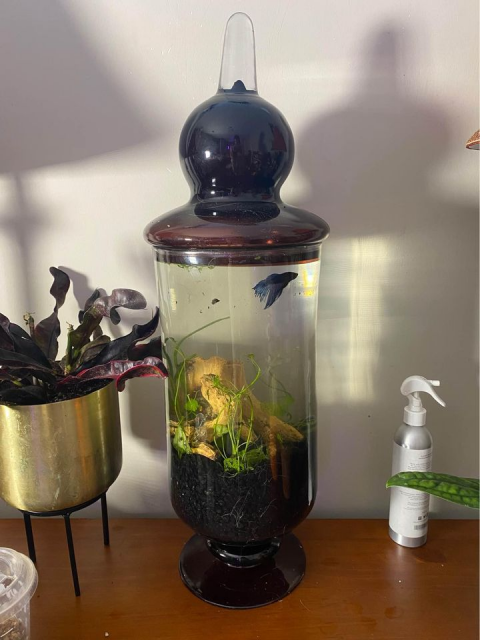 While this isn't the tier of fish rescuing that gold-tier members like

thebiggerthebetter
do, one thing I take a lot of pride in is that the living conditions for this rescue should be directly comparable to those of the fish that Fish Story takes in.
(More specifically, recommended minimum tank size for Siamese fighting fish is 19-38 liters, while this rescue will be going in a 12.5-25x bigger 473 liter tank.
That is very comparable to the fish that Fish Story takes in - the species that I know of that are there all have minimum tank sizes broadly falling in the 680-6800 liter range. But they go in tanks that are, once again, in the range of 12.5-25x bigger, 17000-85000 liters).
Hopefully all will go well!