1. Size of tank? 55 gallon
2. Water parameters
a. Ammonia? .25
b. Nitrite? 0
c. Nitrate? 0
d. pH, KH and GH?
e. Test kit? API master test kit
3. Temperature? 78
4. FW (fresh water) or BW (brackish)? FW
5. How long the aquarium has been set up? 6 months
6. What fish do you have? How many are in your tank? How big are they? How long have you had them? 1 juvenile Oscar (7in) 4 Roseline sharks (3in), 4 giant danio(3in), 1 blue phantom pleco(3in), 2 spotted Raphael cats(3in) 1 breeding pair of convicts, and a cloud of fry.
7. Were the fish placed under quarantine period (minus the first batch from the point wherein the tank is ready to accommodate the inhabitants)? No 2 weeks ago the convicts joined the tank from The Wet Spot, no issues till this.
8. a. Any live plants? Fake plants? No
b. Sand,
gravel
, barebottom? Sand
c. Rocks, woods, fancy decors? Any hollow decors? Driftwood, cave for the cons
9. a. Filtration? Ac 110
b. Heater? 200 watt
10. a. Lighting schedule? What lights are used? White leds that came wirh the tank. 8am to 10pm
b. Any sunlight exposure? How long? No
11. a. Water change schedule? 75% every 3 days
b. Volume of water changed? 75%
c. Well water, tap water, RO water? Tap
d.
Water conditioner
used? Prime
e. Frequency of gravel/sand (if any) vacuumed? Each water change
12. Foods? Carnivor sticks, cichlid gold, blood worms, meal worms, brine shrimp, algea wafers, convict fry, platty fry.
How often are they fed? 3 times a day
13. a. Any abnormal signs/symptoms?
Just the appearance of this lump
b. Appearance of poop? Normal
c. Appearance of gills? Normal
14. a. Have you treated your fish ahead of diagnosis? No
b. What meds were used? None
15. Insert photos of fish in question and full tank shot if necessary
The Oscar in question never had a nostril on its left side. Noticed it a few months back but didn' seem to be an issue. Maybe it' something to do with that. She is acting normal otherwise.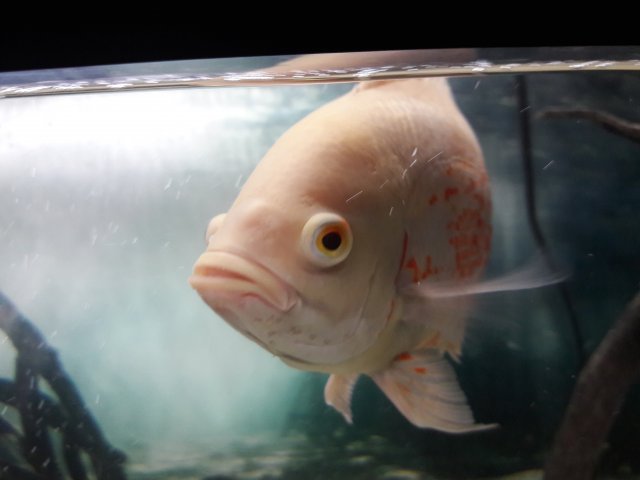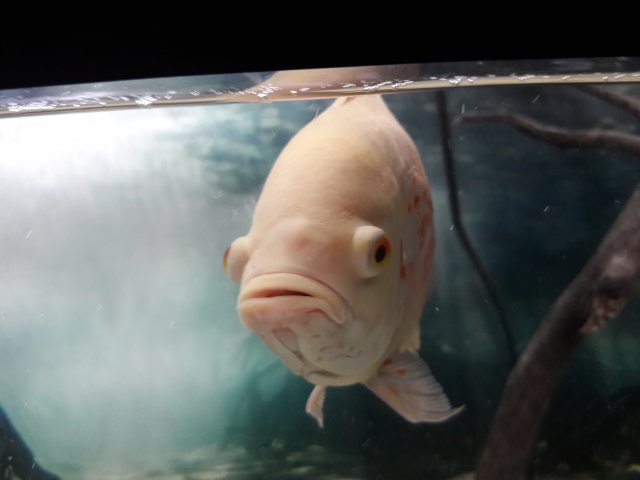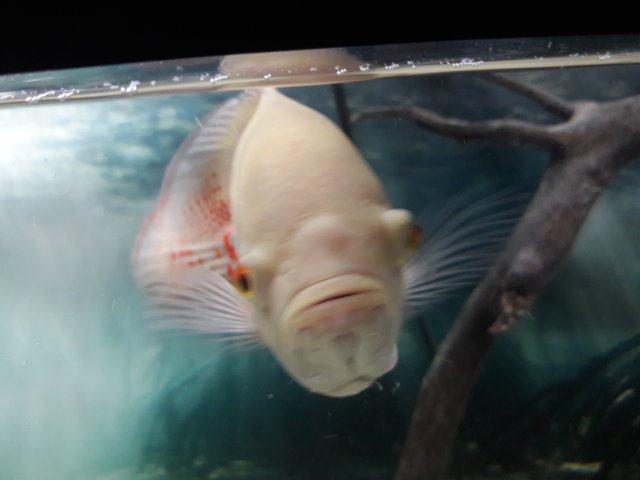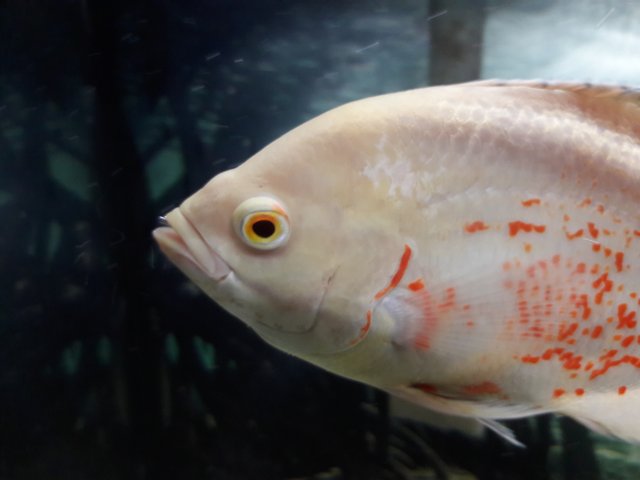 No other fish are showing any issues.
The cons have 1/3 of the tank, all others in the other 2/3s of tank via a divider.