MFK Moderators
Staff member
Moderator
MFK Member
Jun 7, 2007
19,268
22,609
2,910
One of the most obvious determiners on many is a dark area, or colorful patch in the dorsal fin. example the very obvious Cryptoheros (Archocentrus)nanoluteus
first the female dark, and colorful patch in the dorsal
male no patch
Next Guianacara geayi,note how in the female (directly below)the mid body blotch only slightly bleeds into the dorsal fin, but is visible.
now the male directly below
In Cuban cichlids Nandopsis tetracanthus, the nearly solid blotch covers most of the anterior area of the dorsal in females
male below
Much the same in Nandopsis haitiensus
female lower in the pic
in the Herichthys carpintus complex it can be a little less obvious when not spawning,
the female is most clear in the forground
male below, note the head profile difference between the 2.
Vieja breidhori below, 1st the female
below the male
and beani , beside the dorsal patch, the female is much more topedo shaped
male beani
Gymnogeophagus gymnogenys
here is an exception, females (in the foreground) below
male directly below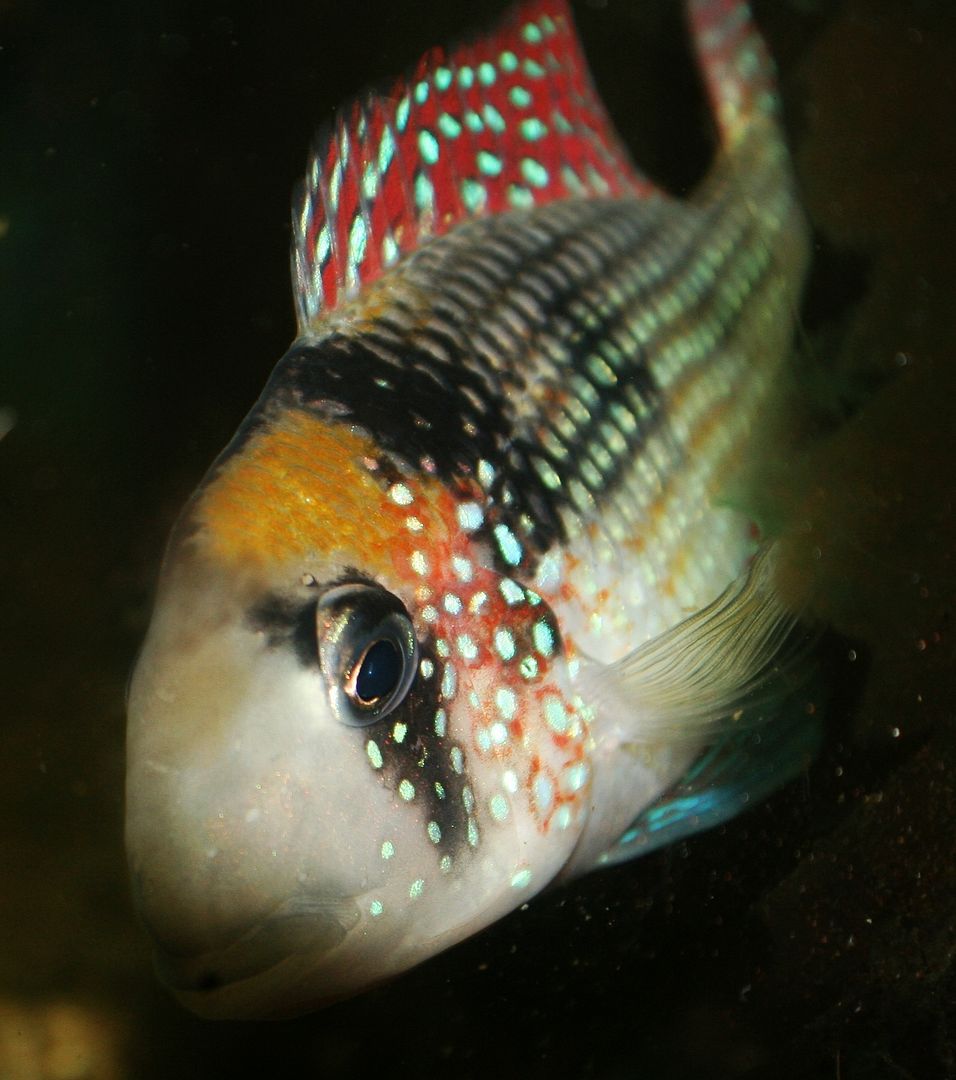 Please chime in and maybe we can get a complete pictorial list of all new worlds between us.