Here fishy fishy fishy...
MFK Member
Mar 9, 2007
9,386
44
75
39
Sorry for any of you who have already seen these pics but I thought I would show a good layout for an outdoor turtle enclosure.
My Box Turtle pen is basically made from 2x4's and some garden wire fence. It is 8'x8' and after being sunk into the earth is a little over 2 feet high.
The first pic shows a close up of a corner so you can see how it is constructed, not much to it. I choose large spaced wire because for most species of turtles, if they come to a barrier, they will try to climb it. Tight, 1/2 inch spaced wire for rabbit and chicken cages is not a good choice. Large spaced wire tricks the turtles into thinking they're not enclosed because they can see right through it. The color green helps as well!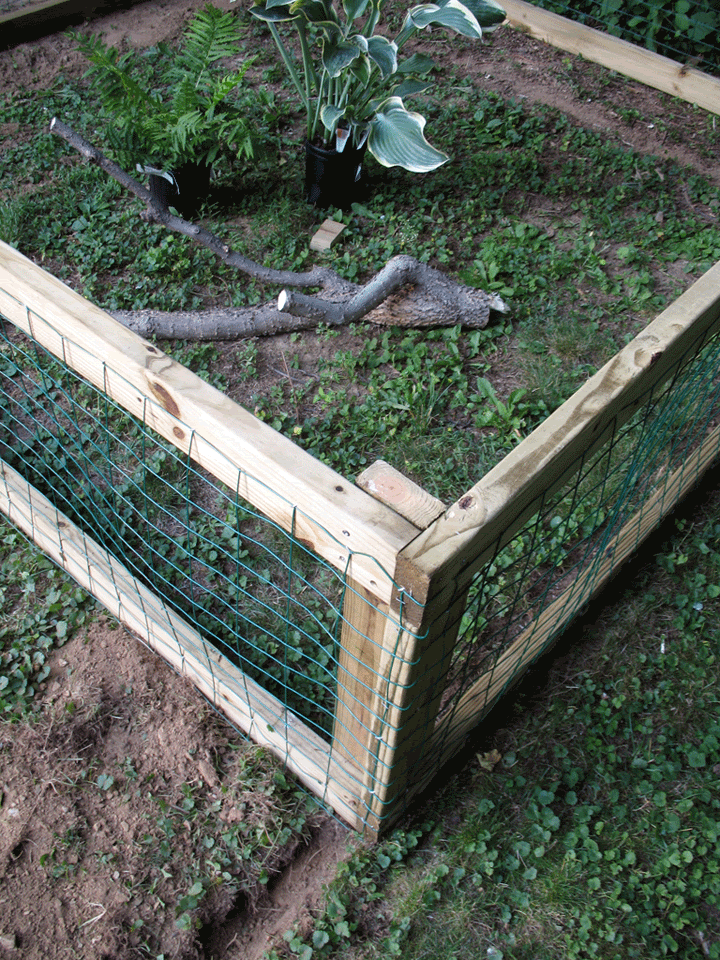 This pic shows the entire cage before I sank into a five inch depth trench. The reason for this was in case my turtles started digging along the fence. They never have before but I don't want to take any chance of them escaping. Some species dig more than others so adjust the depth of the cage as you see fit
Here you can see the cage placed into the trench.
The final two pics are my finished cage. I filled the trench with the remaining dirt so the top of the 2x4's are flush with the ground. I constructed a house out of cinderblocks and some 2x10's. I sank a small tub for the turtles to soak in and I have a Chicken Water Dispenser for drinking clean, fresh water out of. I gave them some sand to dig in and lots of untreated mulch to bury into and hibernate. I plan on planting some more ferns and a couple of strawberry plants in there as well.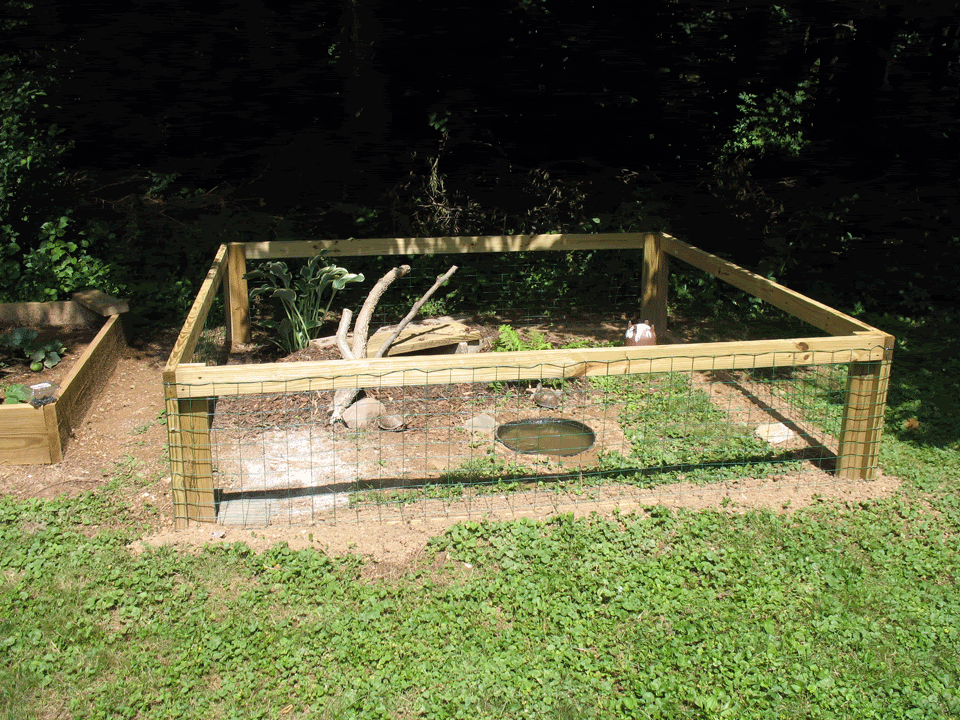 This pen can work for water turtles as well, just dig a pond in the middle. The wired sides will keep the turtles from escaping. I don't really recommend the open wire sides for tortoises because they will constantly try to escape and this will stress them out. Use plywood to block their view instead.