Gambusia
Original poster
MFK Member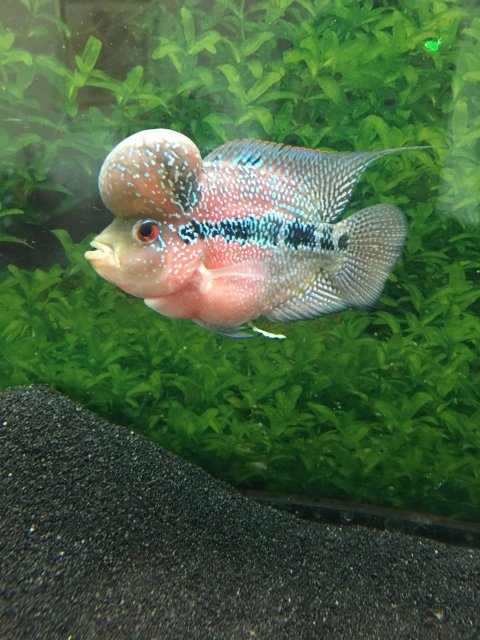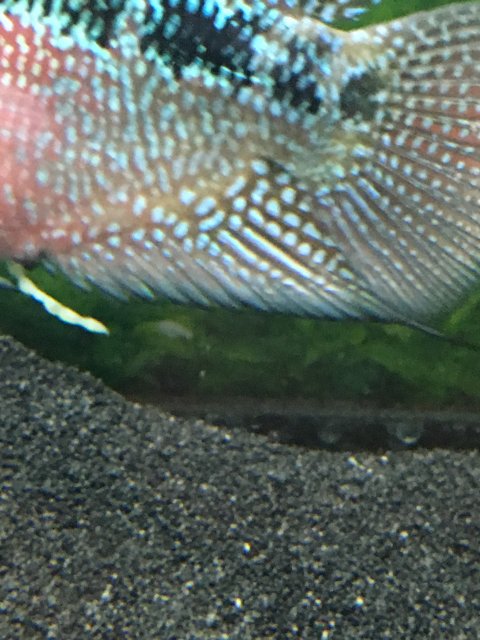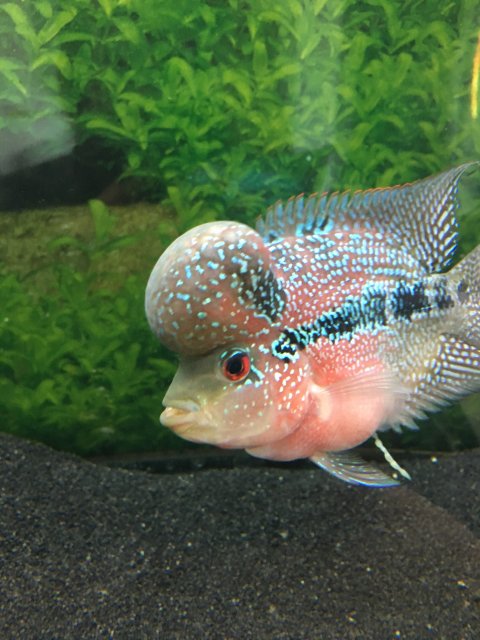 Hey everyone, first post so I'm gonna run through that sticky'd list and try to be as thorough as possible.
I currently have a 55gal fresh water tank set up specifically for my SRD FH, I run about 7ph and keep my ammonia, nitrate, nitrite neutralized, all checked with my API test kit. I usually vacuum all waste after feeding and do a 50% every week. The water is kept at a warm 86F, with a nice sandy bottom, no decorations or plants.
Water is filtered with a Fluval 406 which I clean every couple weeks, if not monthly. Been running this setup for over a year but just within the last three months took all my previous fish out, cycled it just water for maybe two weeks, and added the SRD. He's probably pushing 2.75", maybe 3". I was feeding him two times a day and would switch up his diet with cichlid gold, freeze dried shrimp, fluval bug pellets (forgot the actual name), and frozen bloodworms.
On to the issue;
Within the last two, maybe three weeks he has lost his appetite almost completely and I've been seeing a lot of white poop with what looks like a weird bubbly membrane. Prior to this I had supplemented his diet with some live foods (goldfish, a whole bunch of feeder shrimp) and kinda just passed off the white poop as those guys being passed out the back door but, combined with the lack of appetite I considered worms. The more I read it seemed like Hex though.
I figured I'd post some pictures and see what you guys think, I've started to dose the tank with metro and I've seen a little bit of return of appetite but, he seems to only eat the frozen bloodworms and no freeze dried or pellet foods. Attached are some pictures I took yesterday, any comments or advice will be appreciated, thanks in advance.