Redtail Catfish
Original poster
MFK Member
Dec 13, 2018
1,585
1,849
154
It is still too cold to go fishing for me but I thought I would post a couple photos from last year.
This little fishing hole is an hour's drive, plus a 30-minute hike, at about 6,000 feet in the Sierra Nevada. This is my favorite Lake where I can't take the boat. I'm considering some inflatable stuff to go up there but I have to pack it in.
Look at that! I'm busy taking photos & my line has gone Slack.
This is the last bass I caught last year up at Hensley Lake and it wasn't much.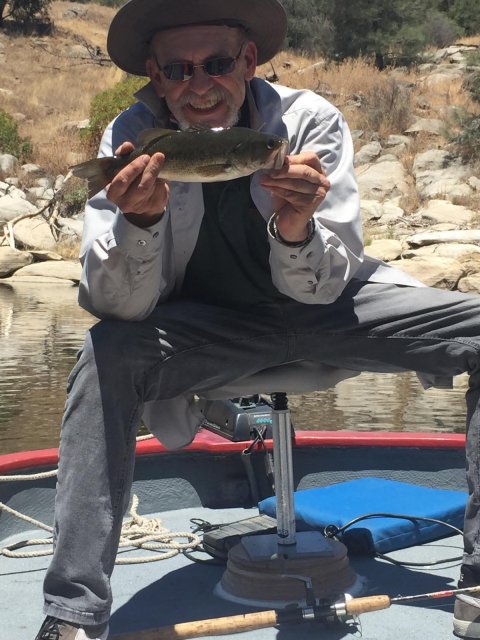 This is my experimental electric boat. It used to have a 40 horsepower Evinrude on it and was extremely fast. Now it has one and a half horsepower electric with six RV batteries and it's extremely quiet.
When I have the money I will convert this to lighter weight lithium batteries, saving 300 lb. Right now it's it's a little bit low but it is fine for two or three people on calm water.
That thing on the tube which crosses over the trolling motor is the pickup for my fish finder. It just rolls over and hangs down in the water such that if it bumped something it will swing out of the way.
The X-24v should be renamed because I have upgraded it to 36 volts. This boat has been repaired and modified many times over its life.
Here I am putting new rails and carpet on the trailer.
Last edited: