What type of listing is this?:
For Sale​
What are you trying to sell/buy/trade?:
510 Gallon acrylic tank set up​
What are your prices?:
3800​
Where are you located?:
norfolk county​
Pickup or Able to Ship?:
Pickup Only​
Description:
510 Gallon 63'' wide 48'' tall 39'' 1'' thick acrylic, deep tank with steel stand sump fluval led light heaters return pump, tank is drilled with over flow on left side as well as the bottom for returns , bottom returns are currently capped,
tank is 4 years old seems are good no bubbles all corners are rounded, some minor scratches that i havint had the time to buff out yet . but nothing that isint easily buffed out.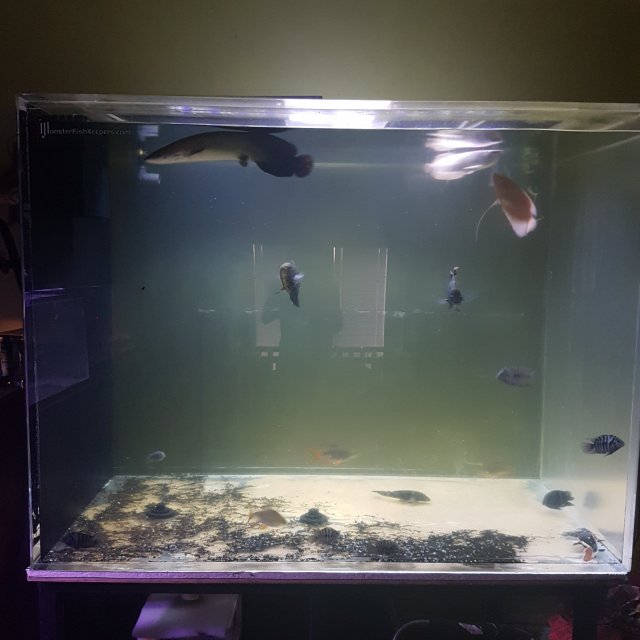 ​
Shipping method:
​
Acknowledgement:
I have read and agree to the Buy and Sell rules.​