Jack Dempsey
Original poster
MFK Member
Jun 17, 2015
189
77
36
37
What type of listing is this?:
FS​
What are you trying to sell/buy/trade?:
Megalodoras uranoscopus​
What are your prices?:
50​
Where are you located?:
Los Angeles​
Pickup or Able to Ship?:
Pickup​
Description:
I've got one Megalodoras uranoscopus for sale. He's roughly a year old and about a foot long and fat.

As you can see in the pictures (which are a couple months old so he's bigger now) his pectoral fins are slightly messed up. Both are curved upwards a bit and the soft tissue has separated. I assume the soft tissue will heal just fine but I can't guarantee if his pectorals will get any better, they've been bent since I bought him.

Will try to get new picture during the next big water change.
View attachment 1357617
View attachment 1357618
View attachment 1357619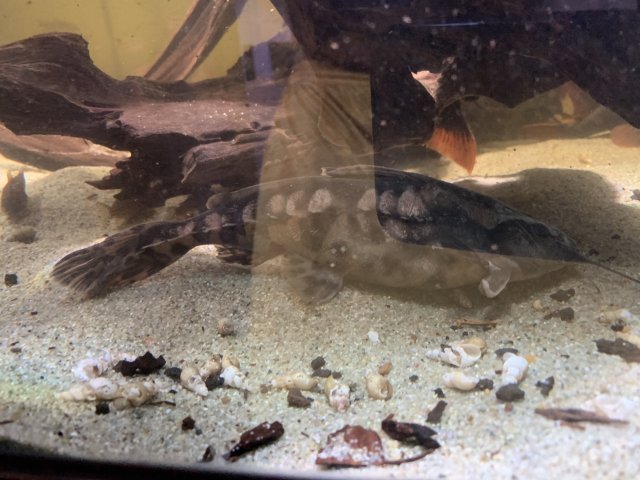 ​
Shipping method:
​
Acknowledgement:
I have read and agree to the Buy and Sell rules.​