I just would like to get an opinion on this in case it gets worse. I think this fish might have damaged himself when this aggressive red millennium startled him like two weeks ago.
It seemed like it had gotten better as I couldn't see much there but looks like I can see more today. Otherwise seems to have been like this for two weeks, a little more visible sometimes and s little less other times
Pics are best I could get. I circled area in one pic. I've been doing my twice weekly giant water changes and will continue that.
I guess I'll see if it's worse when I get back from a trip. Gonna be gone Sat night to Thursday morning.
No other fish show anything .
I have an oragne millennium that looks like he had damage, but he's a main combatant with the red millennium when they get aggressive on one side of the tank. It doesn't look like this Doritys issue.
Dority Fish in question is eating and acting normal.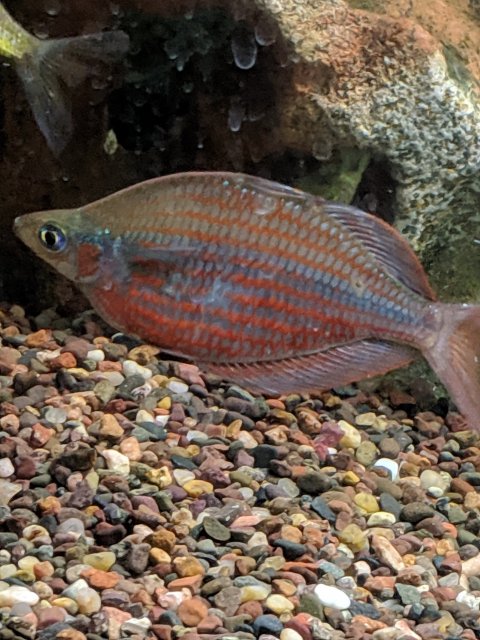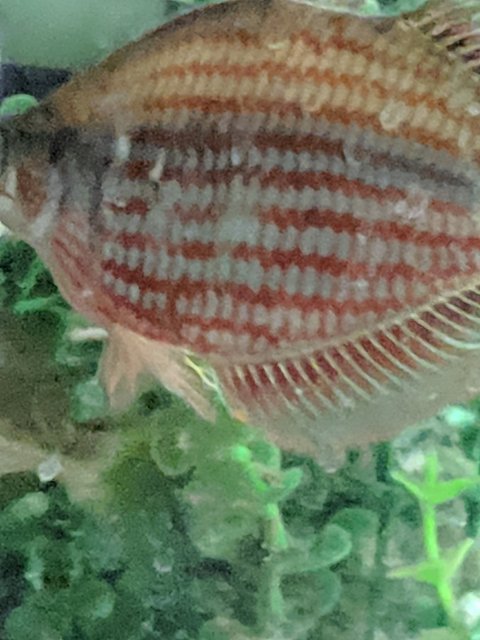 Thanks.