I planned to plant in the first section of my sump (without derbrisable substrate, no soil,no sand, no extra CO2, No artificial fertilizer)
And here's the result!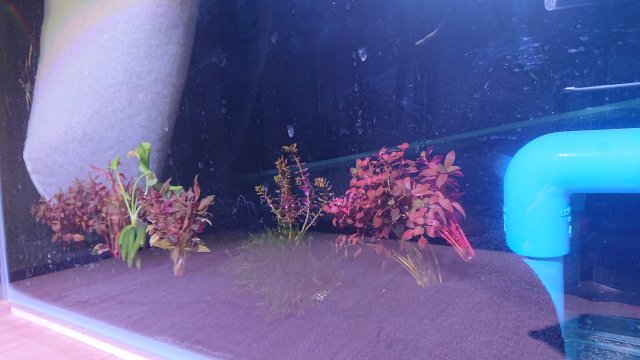 1st I try with various types to see if any of them don't feel well (mostly pick the one with red tone, 'caus all the fish above is red. XD)
And they all seems to live well..
So I putted more ! (Dat my new tank checker Mr. Angel, he gets in every tank before everyone else )
And this is how it looks after a month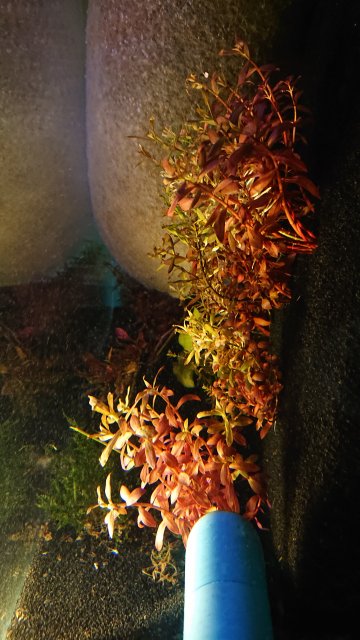 (I closed the light 2 days before shot the pics, so it could get more tones)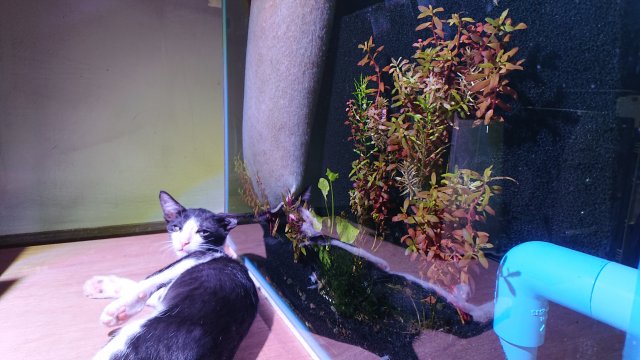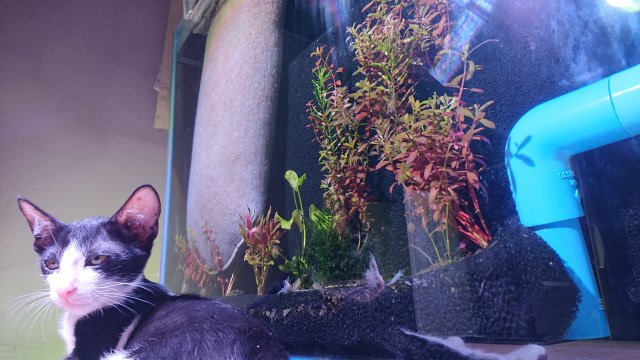 Cait loves chillin' there (Felines love good sunlight, means the plant light is good!)
Last edited: