Wondering if anyone has experience with an eye issue like this... I have seem something similar on my angel fish, and both times I did, the fish recovered on its own over a couple weeks with no treatment beyond additional water changes. This trout has had a lump on his eye for a couple of months now. It is difficult to see from this perspective, but it protrudes off the eye lens about 3mm, it is roughly semi-spherical, like a blister on the eye. I had considered trying to scrape it off (would have to anesthetize the fish do do this safely) but I am not sure how integral it is with the lens, and I am afraid of doing more harm than good.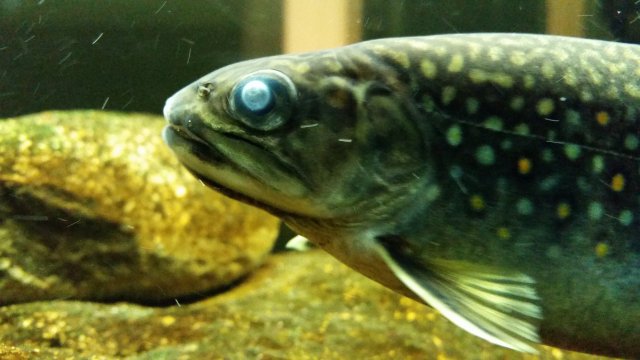 About a week ago, this fish attempted the procedure on his own... I have the lights on a dimmer, and when I turned them up in the morning, the fish spooked (not normal...) and jumped hit the plexiglass lid at a seam were two pieces meet. He manages to scrape his eye bulge on the edge of the plexi (I guess...) and I took this video moments later. The rim of blood at the bottom of the eye was present for a few days prior to the trauma, but the blood under the lump was a product of the trauma, and you can see it streaming/coagulating(?) out of the damage in the video.
Unfortunately, the bump survived the trauma, and has "healed" back to a state very similar to the original photo, only slightly less smooth, with evidence of the tear from the video. There is no longer any evidence of blood anywhere in the eye.
ANY THOUGHTS??? Do you think I could successfully scrape this off of the eye? I do have access to an experience using anesthetics for fish, which would be a must.