Convict cichlids about 16-20 weeks old, had them since fry and now in a
30 gallon tank, im not sure if its male or female.
Theyre both about the same size but one is more darker and purple-ish,
And the other is grey-ish color.
Darker one has a greenish blue hints in the top dorsal fin ,
Grey one is just plain grey ish and black. Not sure if its due to stress or they are opposite sex
The darker one chases the grey one around the tank every once in a awhile , and has him in the corner by the heater . but he acts normal, eats and still swims around.
They are two of the bigger fish from the first convict spawn we had ,so theyve been together forever is that a bad thing, do they need to be seperated ?
In the tank with them I have a small rainbow shark and a common pleco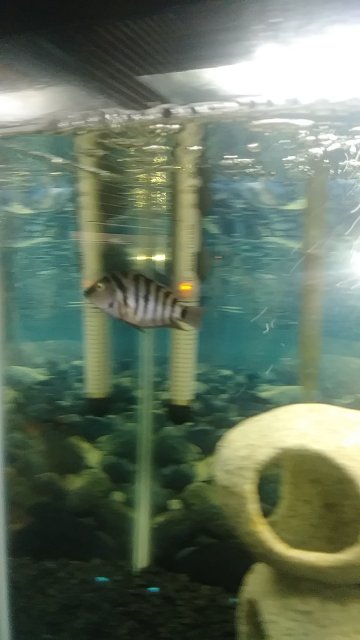 grey-ish one
darker one
darker one , more purple-ish in person