On Friday I went to The Wet Spot, since I now have a empty 29g. Not knowing for sure what I was going to get for it I looked around and found these two. They are around 1.5in for the bigger one 1.25in maybe for the smaller one.
In store both were bright red. This pic was 3 hours after I got them home. One of them turned brownish for a day then the next changed back to red.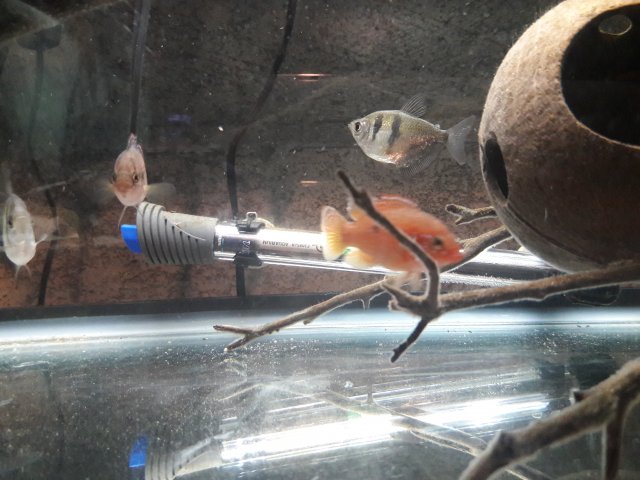 As you can see I got six Black Skirt Tetras to go along with the Jewels.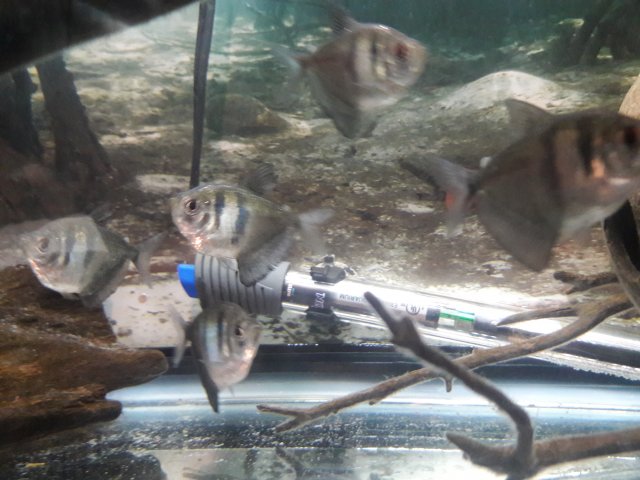 So Monday swings around and the background shows up. I put it on, then later in the day I noticed something....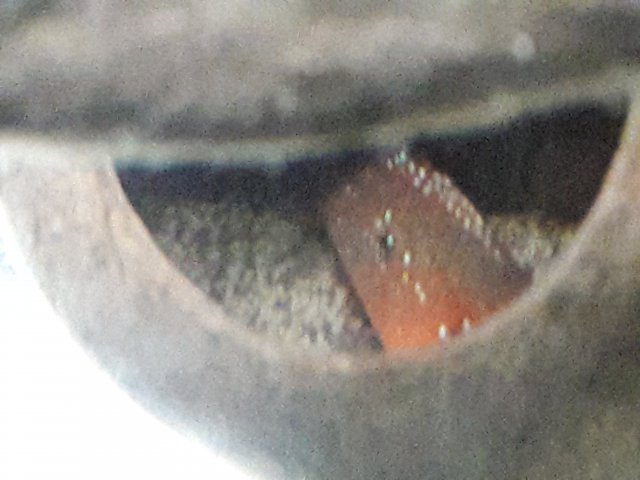 That's right a clutch of eggs. At first they were white, later on they turned cream color, so I am guessing I got a male and female, and should have wiggelers tomorrow.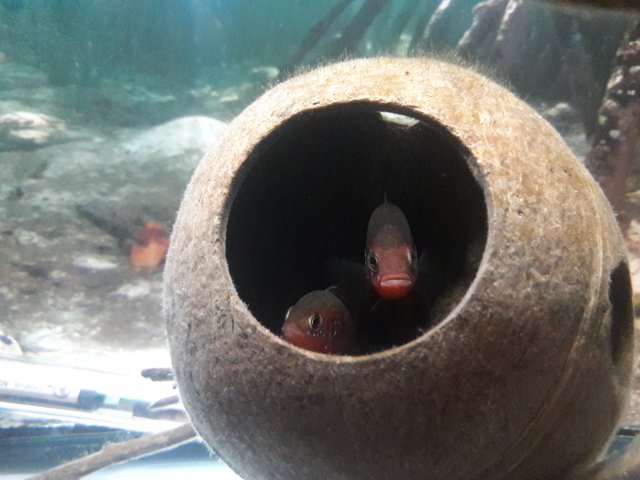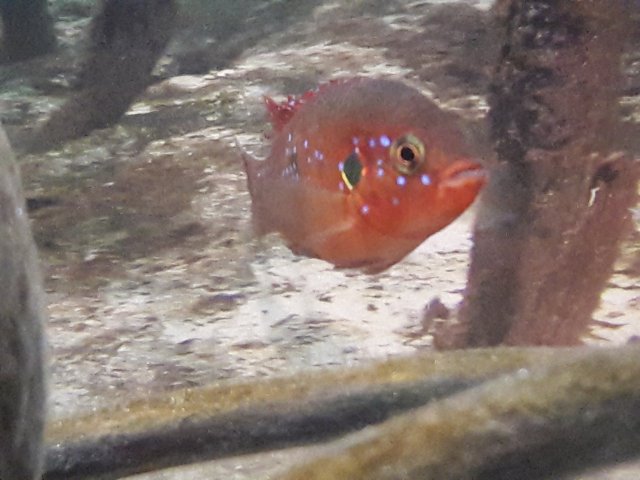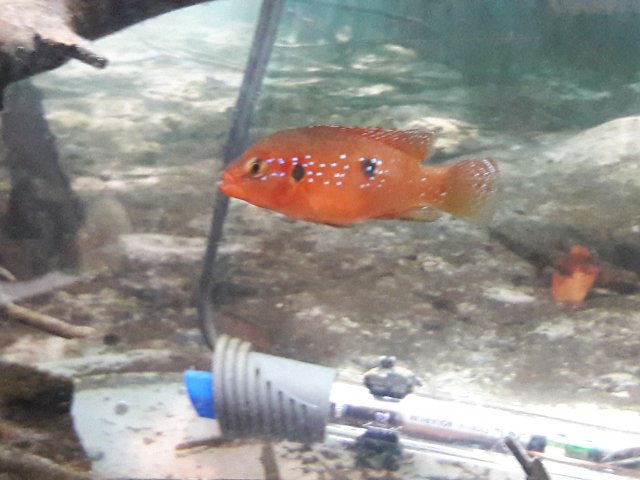 I will update this post as things develope.