Redtail Catfish
MFK Member
Aug 31, 2020
4,635
5,484
154
Anoles are fun to catch down In the Carolinas really interesting lizards too because the males have I think it's called a dewlap and they're really colorful. I think they're used to attract females
Used for cooling off, attracting females, and as a territorial display.
Some wild green anoles in Disney world: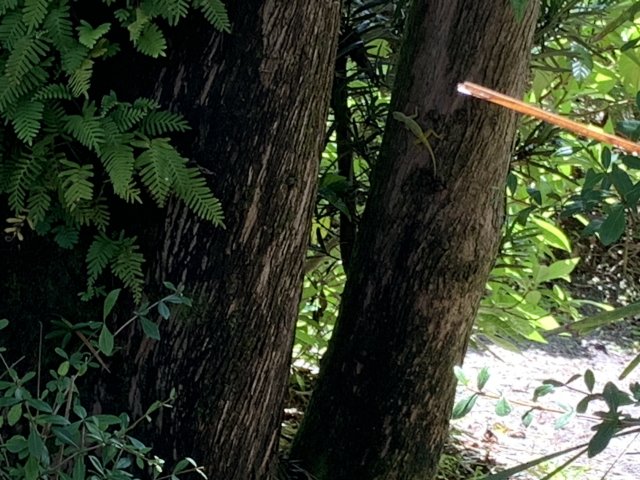 My captive green anole, Randall (left), and brown anole (Rudy), right. Lost Rudy due to cricket shortage in covid and being outcompeted by the far more aggressive green anole (opposite happens in wild). This pic shows the differences, especially while Randall is in his brown coloration.
Green Randall (while he was still in the cage with my giant day gecko, he was moved to his own enclosure due to being too aggressive for the gecko):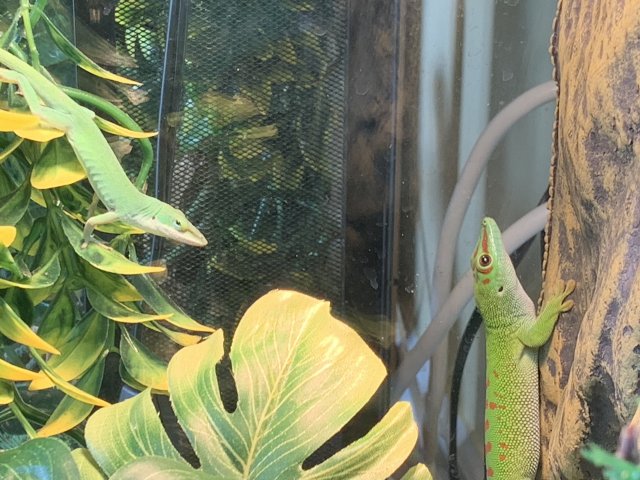 I don't have any dewlap pics, they just go to fast and are way to skittish, even the captive ones.
Bonus wild brown anoles: