Redtail Catfish
MFK Member
Dec 13, 2018
1,832
3,045
154
Those frame rails presented the perfect shape for what I'm doing, plus there are other advantages to using them along with other parts I already have.
I did not realize what poor condition they were in due to the rust and cracks. Fortunately I am able to repair everything well.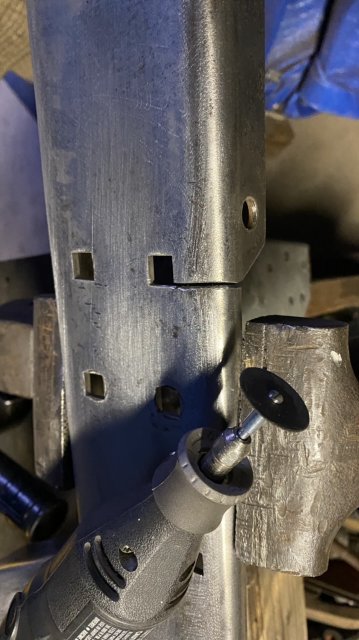 This one had a bigger crack than the other one but they were both successfully welded.
Soon I will be attaching these rails permanently, and that is the point of no return for them.
But who am I kidding? The real point of no return is when I took the electric nibbler to the Volkswagen floor pan and chopped it to fit the profile of the car.