I am in the process of cycling a new 125 gal tank and I'm still getting a slightly greyish/whitish hue or haze when viewing the tank from the end. It looks pretty clear from the front. It sort of looks like a bacterial bloom which did in fact happen a day or two after setting the tank up, but mostly went away in a day or so. I'm used to sparkling crystal clear "fish floating on air" clarity and I'm curious what the haze may be.
FYI I have four fish I rescued from horrid conditions in the tank atm.
1-5 in jack Dempsey,
3-small convicts.
Here are my current stats:
FILTRATION:
2- Rena/api filstar L canisters,
*both have the included course to fine foam in bottom, followed by ceramic bio media,'followed by fine filter pad and finally poly-fil in the top tray.
1- small whisper HOB filter with pot scrubbers that is suitable for a 30-60 gal tank. (I keep it there mainly for my quarantine/iso tank)
Advertised gph without media in the canisters is 350 a piece, so I should be at 700 advertised gph without the HOB filter.
WATER CONDITIONS:
Note: I use api master test kit with sterile technique to avoid false readings. My tap water reads zero ppm on everything except ph obviously.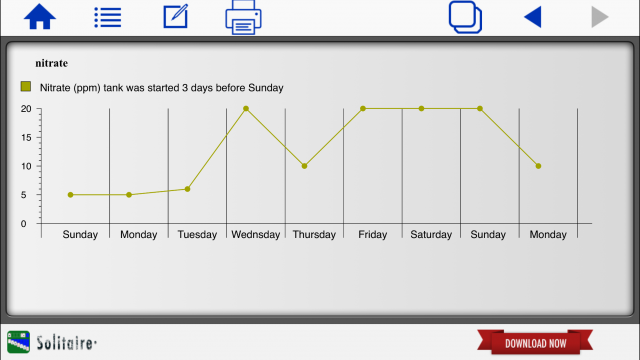 I didn't do a water change until five days after I started the tank. After that I have done daily water changes (30-50%) with prime. I wait more than 24 hrs and test water again.
Tank pictures: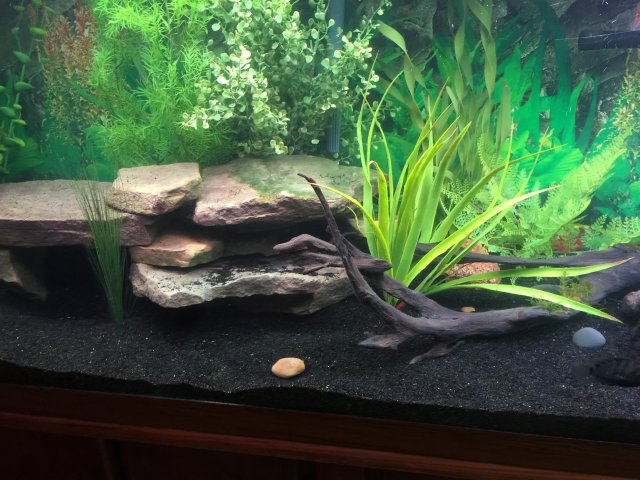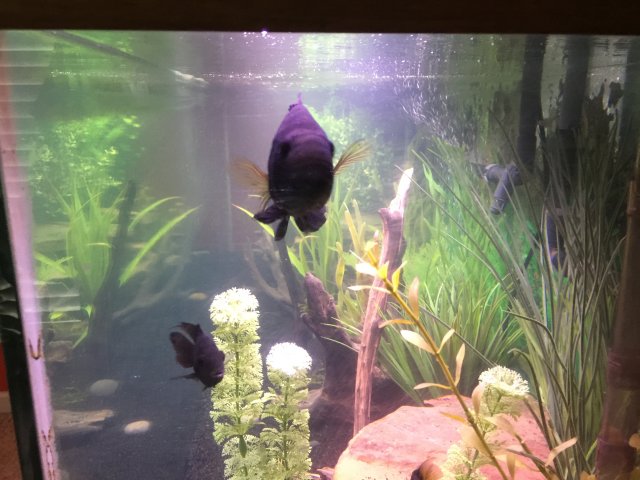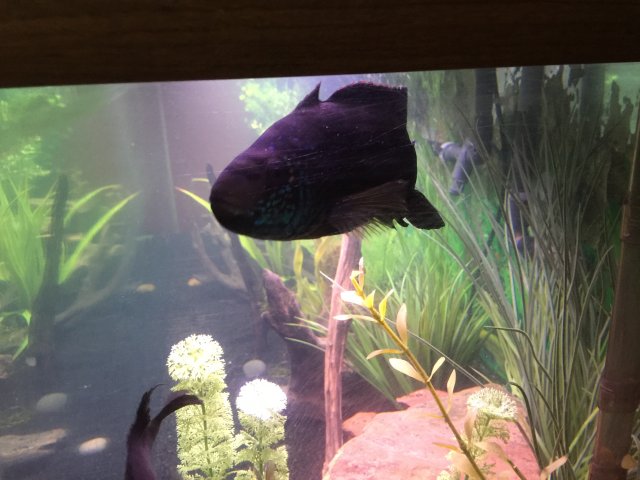 Sorry for the end of tank views, the JD wouldn't get out of the way lol. Any thoughts or suggestions Greatly appreciated.
Thanks!