So photos of Bad Cat...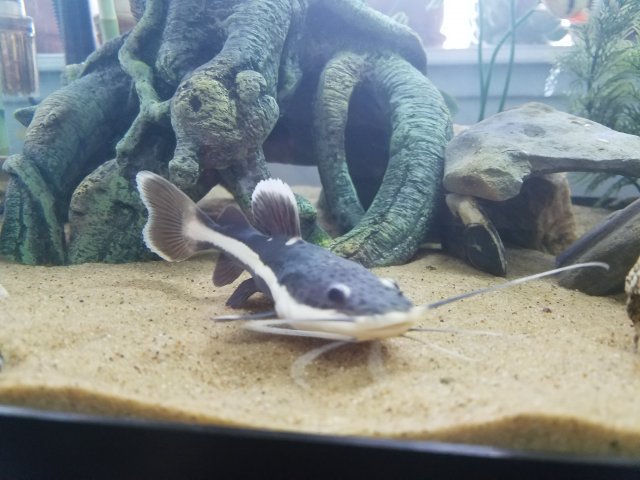 this is when he was about 4 inches long.
Pushing 8 or 9 inches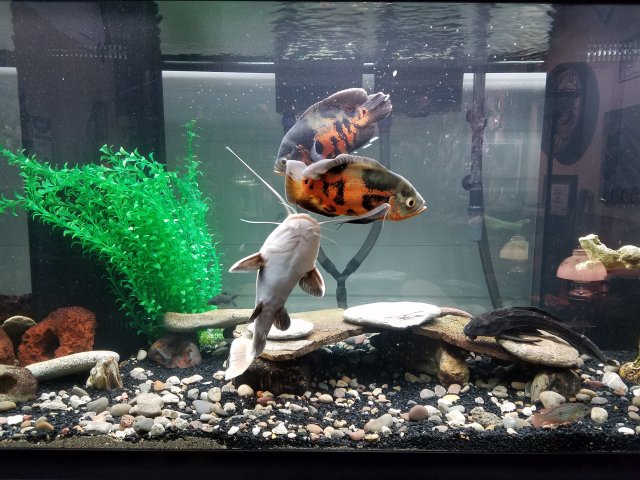 About 13 inches long living in his 210 gallon tank with the 2 Oscar's he ended up eating.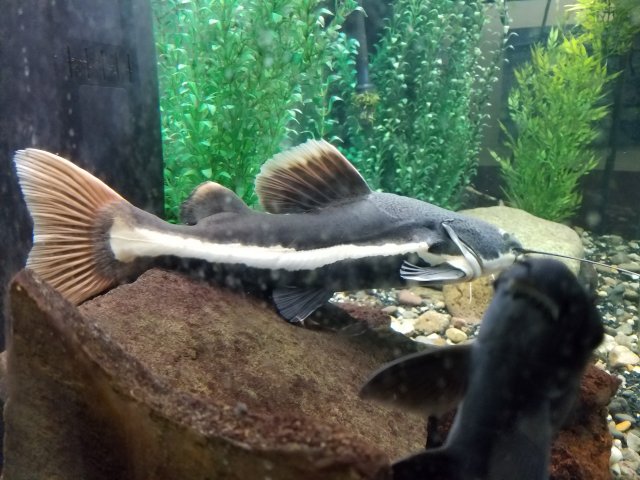 In May 2018 he was 20 inches. In the photo you can see his buddy, the Black Shark. Not a fan of the black shark. Nasty little fish. But Bad Cat has not eaten him so....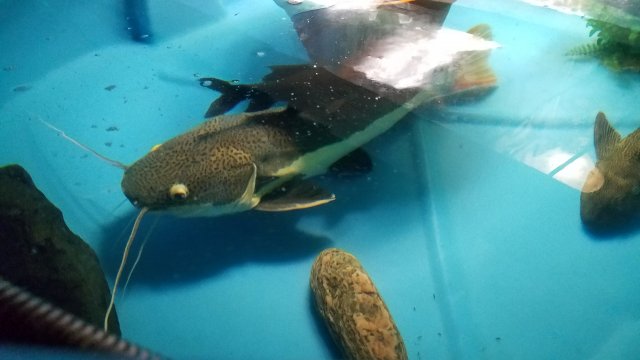 Bad Cat and the shark hanging out together.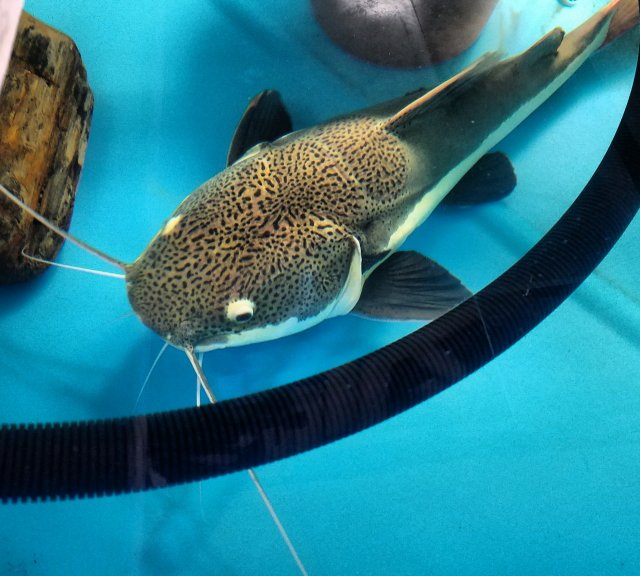 Bad Cat today...