Redtail Catfish
MFK Member
Dec 13, 2018
1,680
2,246
154
We got out fishing yesterday, up at Pine Flat reservoir.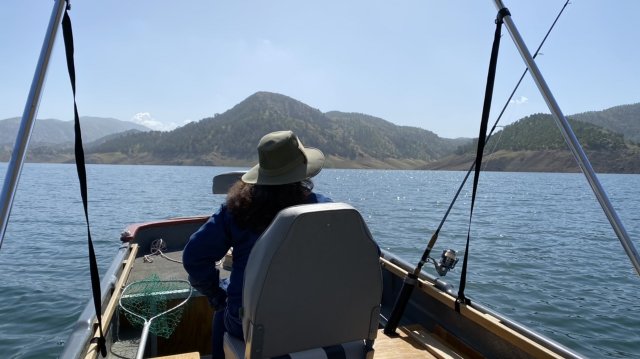 Last time I took my wife fishing we had a small accident on the ramp. She fouled the painter on the boat trailer as I was pulling it out of the water, and the keel of the boat smacked the concrete ramp hard enough to break the paracord painter. We took on about a gallon of water in 4 hours, so nothing serious & it didn't stop us from fishing, but l had to grind and sand & fiberglass some tiny holes in the keel, lay some new glass cloth, epoxy in the glass, and patch the paint.
I also discovered some of my electric connections needed attention after 4 years since assembly. I had a hot connection in the fuse box that was starting to melt the plastic lid. The motor rake was also wrong, and after wedging it up a bit, and tightening up all the cables, the boat runs faster than before.
I finally renamed her. It was long overdue, having been upgraded to 36 volts 3 years ago. I finally scraped off the old name (X-24v) and repainted it.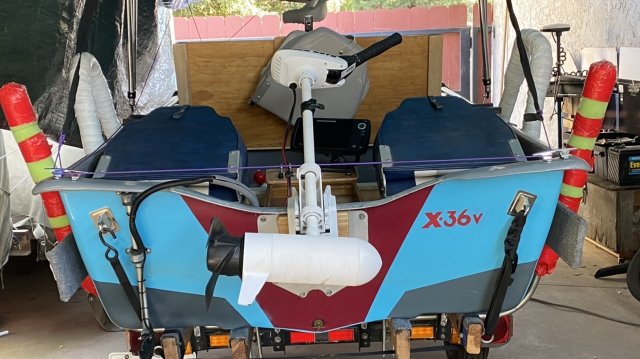 I also took off my ugly ghetto-looking lime green plastic catch all tray and built this nice one from maple and mahogany. It holds random tackle etc, and secures the wiring.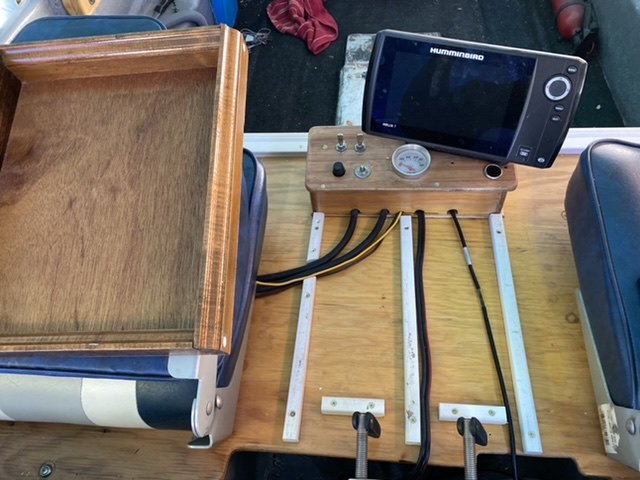 My mrs got her first fish in two years: a nice native Rainbow trout.