While sourcing fish this week I came across a black and white gem.
Took a closer look and bam! Panda loaches. Have been looking for a while. I have read they are often emaciated and this but these had a piece of glass covered in algae in the tank and the fish feeding actively. The fish were fearless and swimming around. I discussed with the guy and got a great deal on 10. So took all he had.
I will be setting up a river manifold breeding rack during Chinese New Year and these will have there own tank about 150cm x 30cm x 30cm set up like a flowing stream with unidirectional current and river rocks, pebbles and loads of algae.
I realize it will be about 1-2 years before they breed but I have them now so no worries.
The smallest is about 1.2cm (0.5") and the largest about 2.5cm (1"). The have eaten sinking veg pellets and I have covered the tank in algae covered rocks. The tank is small but so are the fish and it is temporary.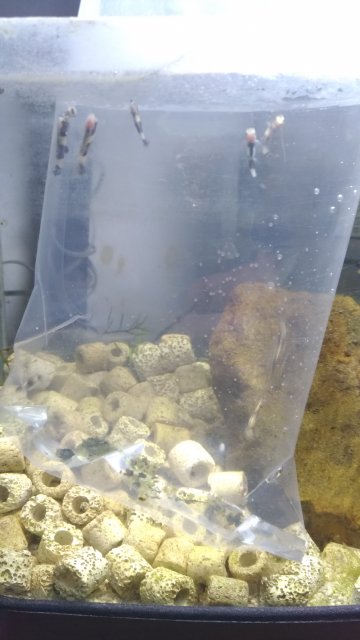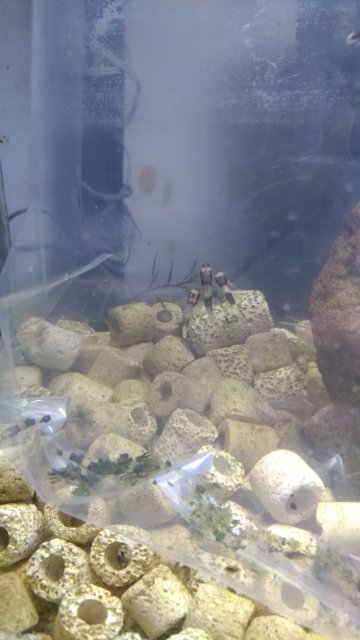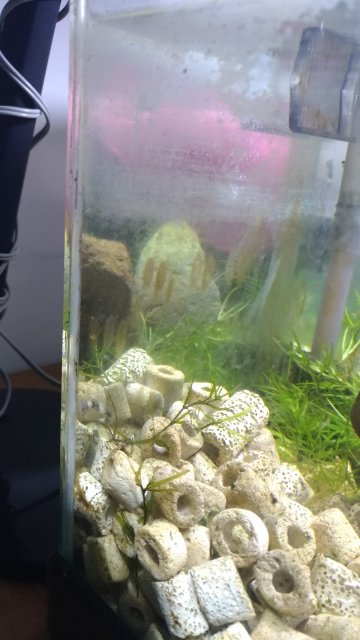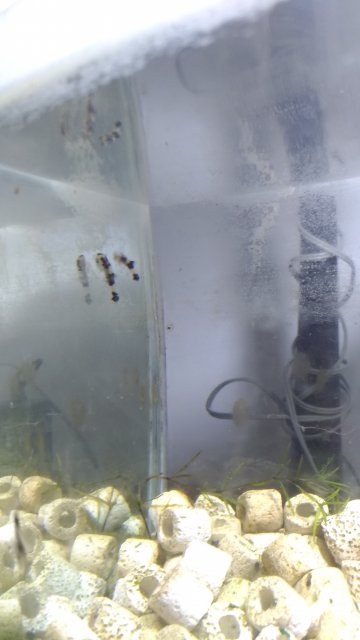 The tank which has been changed a bit to add more algae covered rocks and the grey rock removed. It is a very mature tank.