So this is my first time posting here, I've always read different discussions on this website that helped me a lot with my aquariums and fish.
I have a 250 gallon monster fish tank that has a fluval fx5 hooked up and a circulation pump(I don't remember the brand), and a 24 inch LED light fixture. No heater in the tank, but it keeps a constant 75/76 degrees Fahrenheit on a regular day, but since right now in the winter time I have the heater on in the room so it peaks a little over 75, in summer time it tends to get close to 80.
So I'm planning on officially making my monster fish tank into a pleco tank. So far I have 6 young Common Plecos, 1 young Chocolate Albino, 1 big foot long Common and Chocolate Albino. All the young plecos are new and also the foot long Common, but the Chocolate Albino has been in my 250 since it was about 2 inches long (3 years ago). I have a L240/L007 in a 50 gallon Community tank with the young plecos, but I plan on leaving the L240/L007 there since the young Commons and CAP will get larger than him. Right now the setup is pretty basic, a couple pieces of driftwood(plan on getting more), pool filtration sand and a 3 1/2 long PVC tunnel setup made up of angles and adapters with openings in the middle, but I plan on taking it apart to make separate individual hides for the plecos. The PVC was originally made for my fire eel but it died a few months back. I wanted the setup to be planted, but they never last long with my big fish lol. So I don't think I'll be adding plants in there for the plecos unless it's for them to eat. Any suggestions on what to add or change in the setup? What other plecos can I add with these guys? Or maybe a school of small fish of some sort? Or just keep it strictly plecos? I'd like to get any thoughts, opinions and advice on this setup.
In the photos, you can see the larger two plecos, you might even be able to see the Senegal I have in there in the full aquarium photo. The Senegal, Endlicheri and African Lungfish I have in there will be gone soon, to the plecos will have the tank all to themselves.
Oh and I forgot to mention that there are 2 Nerite Snails(I had four, but the two others died already) and thousands of tiny freshwater snails on the sand and some on the surfaces of the tank.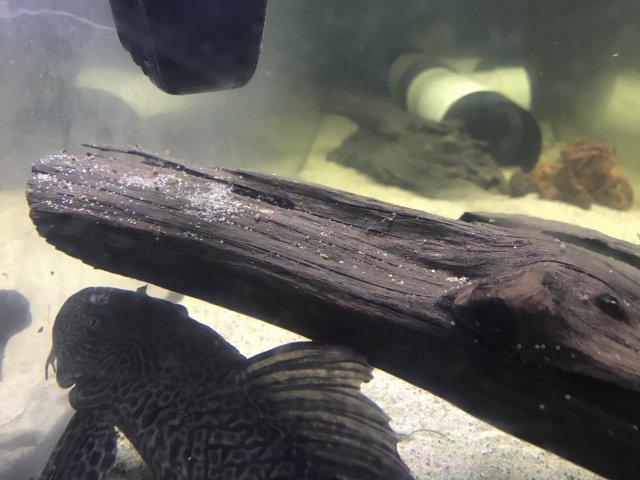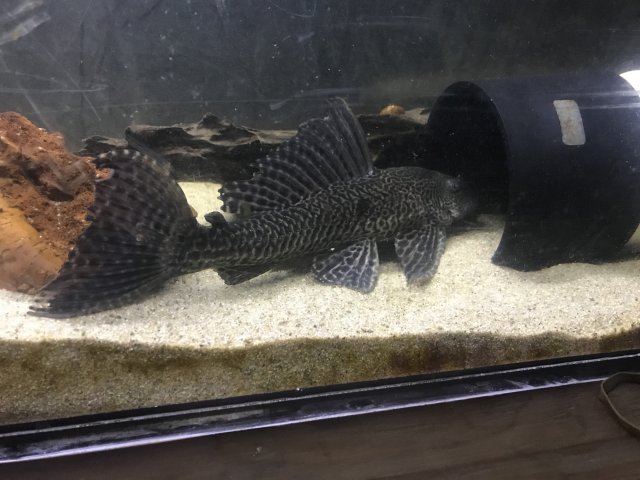 Last edited: