I added some riparian growth I collected while getting feeding rocks last week to see how it would affect the behavior of the fish.
Almost immediately changed their swimming behavior and stopped hugging the bottom and seemed to swim more freely.
One plant was a grass growing floating over one of the pools.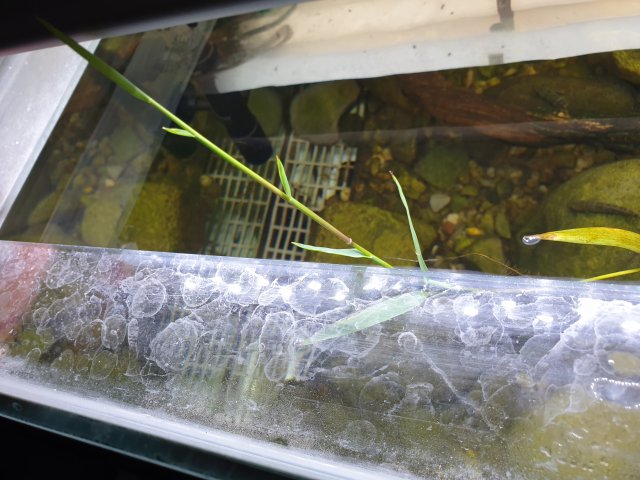 The other was a type of hydrocotyle maybe Hydrocotyle ranunculoides