Sep 3, 2017
111
205
51
25
hello everyone,
It´s been a long time since anything special happened in my tank.
But now, after weeks and weeks of flirting around, having bad fights and loving each other again, my two JDs have decided to spawn again.
Sadly the female ist a little pale for reasons I don´t know, but the male is a pure beauty.
Since the last spawnings have all gone wrong because Mr. JD wanted to eat some eggs or the fungus destroyed every single egg, I hope this time the water is clear enough and my idea of keeping the lighting at one percent so the two can see fish moving towards the hopefully beloved eggs helps them to guard the eggs.
Sorry for that long long sentence
Have you any idea why my lady is that pale? I´ll post one picture of her with her usual spawning colour for seeing the difference. Normally, the male is the pale one while spawning... weird...
have a nice evening everyone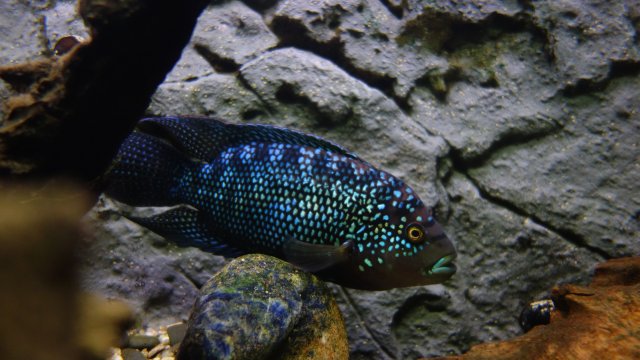 Male in spawning dress, brightly coloured with golden shining eyes (beautiful...)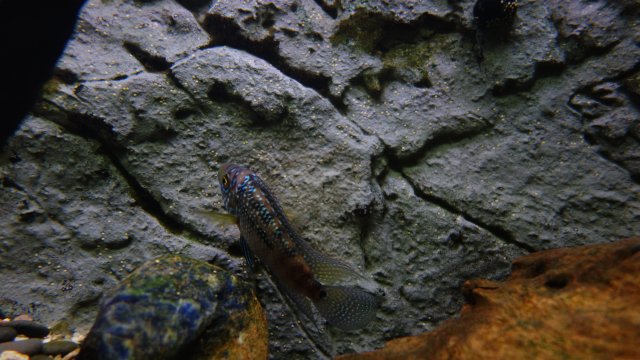 Female guarding the eggs with bright golden eyes but unusual pale body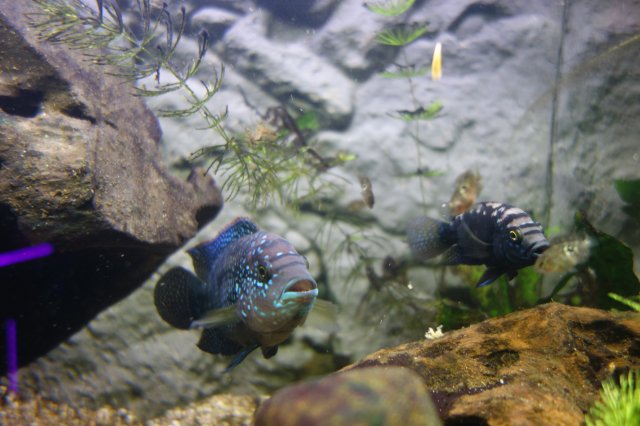 Female in her typical very contrasting spawning dress some time ago last year, him being more pale