MFK Moderators
Original poster
Staff member
Moderator
MFK Member
Jun 7, 2007
13,788
9,829
2,880
I've working on setting up a collecting trip, without much luck lately.
But today I showed up at the dock for my normal grocery shop, and my usual cab driver Julio said, you've got to change your schedule, my friend Jose went to the Rio San Martin and has a bucket of fish here. It was a half full 5 gallon bucket with a battery operated air pump chugging away
I reached in a pulled out a maybe ...4" Andinoacara coeruleopunctatus, and asked what is friended need, Julio said $50 for the work, there appeared to be at least another half dozen fish in the bucket, he also gave me another gallon of San Matin river water, just in case.
Not quite the "collecting experience I wanted, but interesting no less.
After the ferry ride back to the island, and 10 minute walk to my house, I slowly poured a couple gallons from my waiting tank into the bucket to acclimate the fish and started netting them out.
1st the 4" Andinoacara, probably male.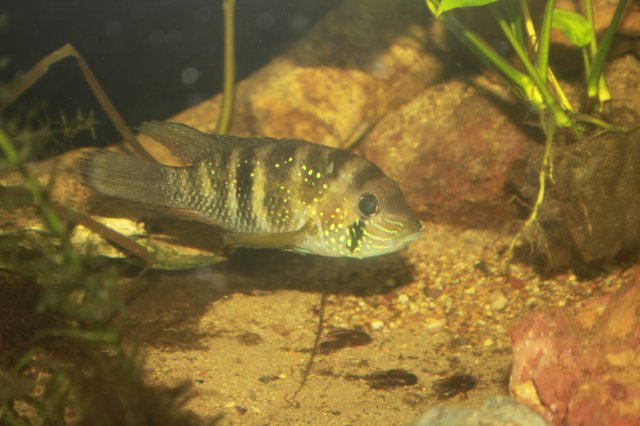 next, netted out 2 tetras which look to me like a species of Roeboides
a live bearer, maybe a molly
a shrimp, which I haven't seen since it was dropped in the tank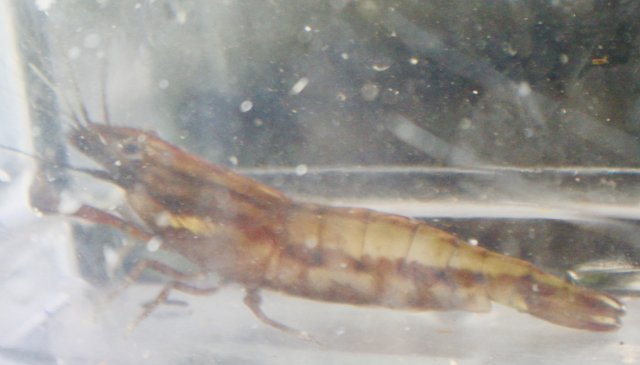 and at least 6 more Andinoacara, another male, and others that may be female.