Redtail Catfish
Original poster
MFK Member
Dec 13, 2018
1,586
1,855
154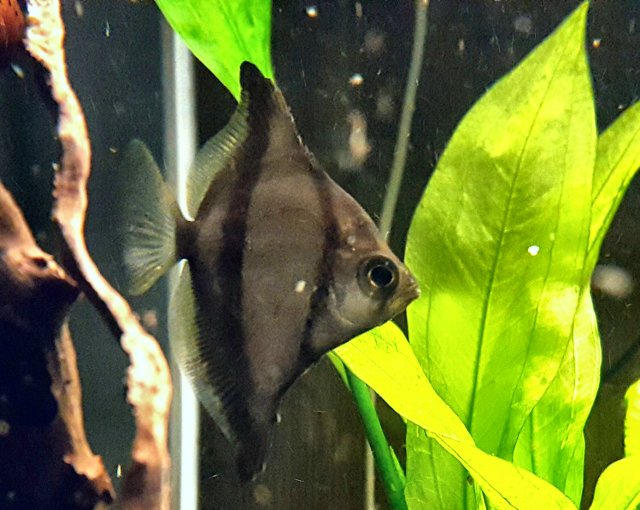 This is Motumbo, my new Mono Sebae.
This is my first ever brackish water fish except for Mollies. Right now he is only 1.5" long and 2.5" tall, and he is in a 30 tall which I keep as a black water tank.
I intend to slowly convert this to salt and eventually put him in a 55 gallon saltwater tank. This will end up being my first ever saltwater tank after owning over 12 freshwaters.
Somewhere I read that I should start switching him over to a really brackish environment when he gets to 4", but I don't know if they meant 4" long or 4" tall.
I was only able to buy one of these but I expect to get some more from the same seller in the near future.