Mar 11, 2019
325
541
105
31
So, an Exo Terra Mini X-tall.. that'll hopefully become a very natural looking paludarium. Admittedly no monster fish tank, but this is the only aquarium forum I belong to now!
At first glance, 30cm x 30cm x 60cm. Water volume empty is around 17 litres (4.5 US gallons).
I hope you enjoy watching the build progress, as much as i enjoy doing it. Would love to hear your thoughts. So... let's start it off...
The blank canvas.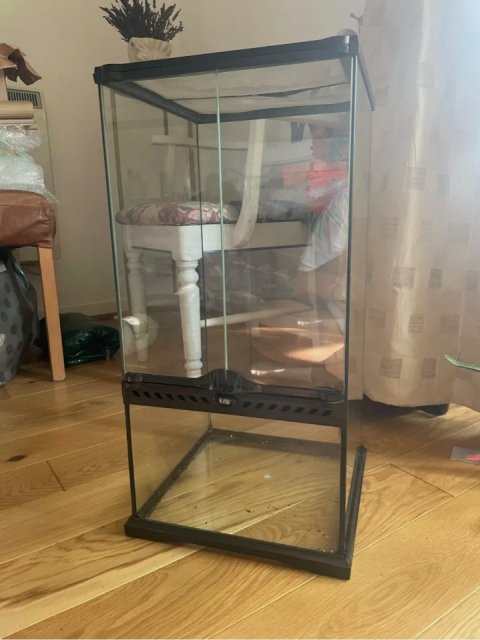 A false back made from egg crate. It has a removable and thick piece of course filter sponge sandwiched in. The front will eventually be covered with drift wood. It will hide the water pump and heater behind it.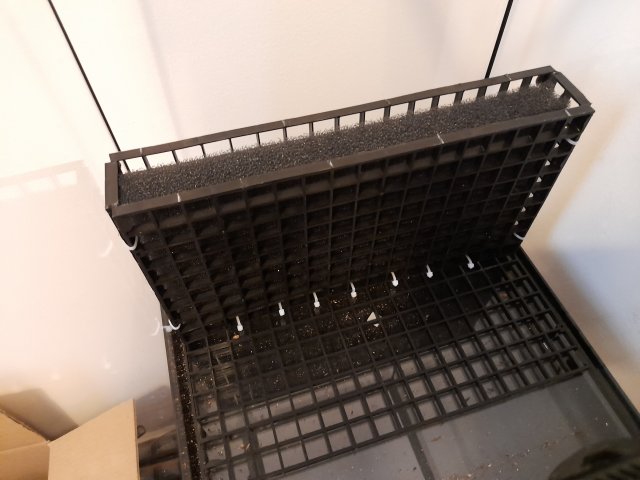 My selection of cork bark, thoroughly cleaned and put into position.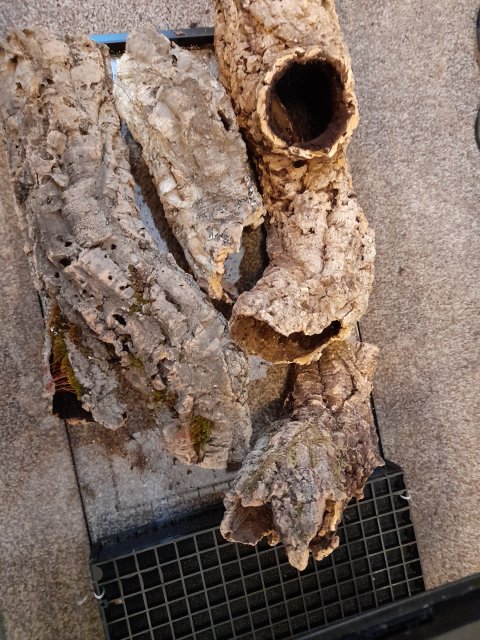 Expanding black pond foam then used to hold it together and make the background one solid piece. The has already set and been trimmed in the photo. Once shrinking has been allowed it'll be removed whole and then siliconed into place. Exposed foam will later be covered in coco fibre. Wires for the pump and heater are fed through one piece to hide them from view, another piece will hopefully form a mini waterfall.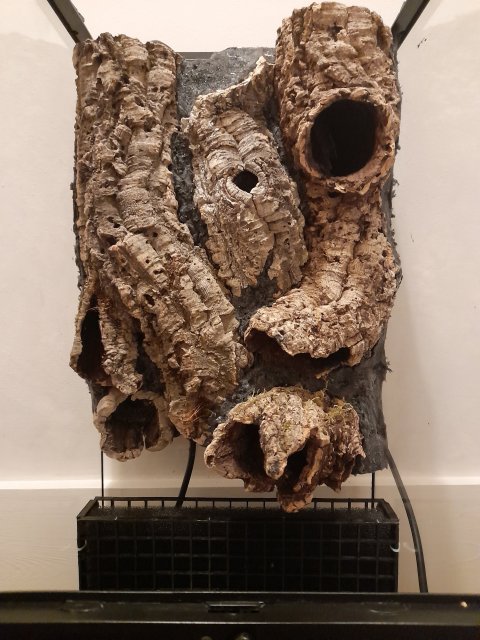 To be continued.......