MFK Moderators
Staff member
Moderator
MFK Member
Jun 7, 2007
15,974
14,470
2,910
Since many pike cichlids are similar in shape, the markings and color need to be obvious to ID.
I tried to bring out that in a photo with an edit, but was not enough.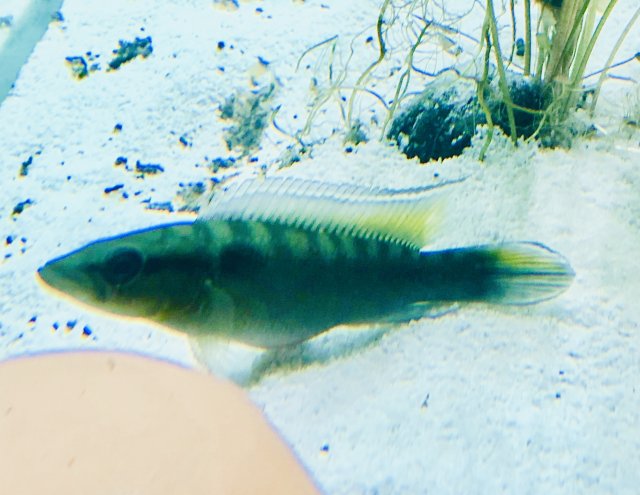 Try to get a shot bringing those features out, something like this, I realize its very difficult with such bright substrate.
above Crenicichla saxatillus "sp Uruguay" above
Crenicichla belly crawler below