Jul 13, 2005
8,948
1,768
203
I just picked up my first flowerhorn in years. He is a Golden Base Kamfa, and will hopefully one day contribute to my crystal parrot project.
I will track his progress here, as I learn to groom him to his max potential.
His name is Inferno.
The vendors photo, he looks a bit smaller here: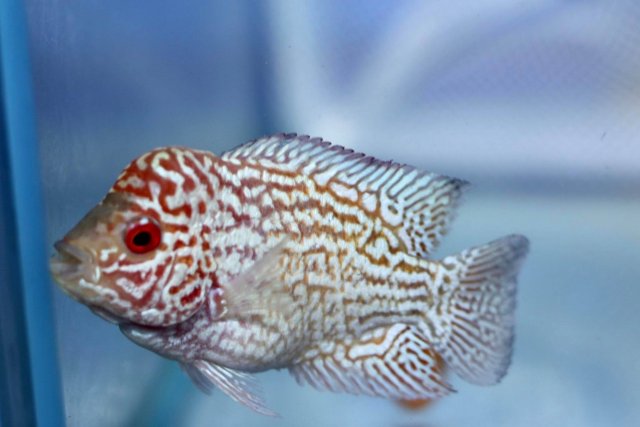 when I brought him home you can see he's changed a bit, pigment is coming in rather than fading more in the dorsal, dont know what to think about that.