Goliath Tigerfish
Original poster
MFK Member
Jun 8, 2006
3,102
1,313
179
spwd;4753749; said:

looks great,have you got any kind of idea when the whole build will be completed?
Makes my planned 9x4.5x3 feel like a sump for yours lol

steve
Oh no. Your tank is more than double our 405 gal sump.
I wanted this project done a year ago. Please don't hold your breath for completion of this project
Everything is so tediously slow on our DIY project. Had to hire a contractor for the plumbing and we've been paying someone to do the electrical.
We've got stacks and stacks of drywall waiting to go up.
First we waited for the plumber to do his thing (hunting was more important to him). Now we're waiting until the electrical is put in. Here's where we are on it: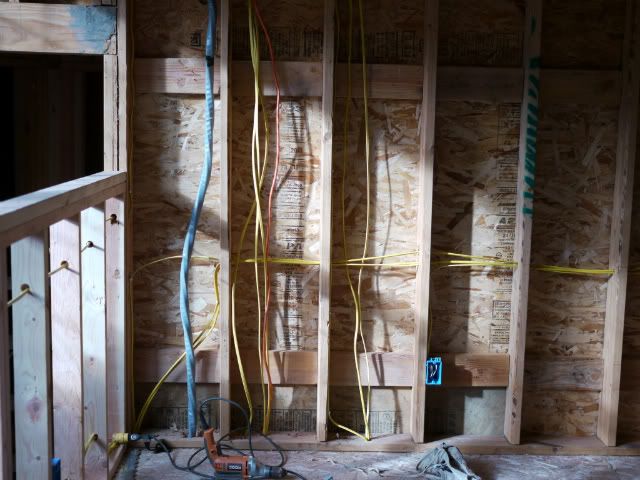 Once the tank is moved in, we can finish the outside wall.
In my naive state, I had hoped our project would have been finished before the summer of 2010. It didn't stop raining around here until the beginning of June. The slowness has been frustrating. I have to keep telling myself that in the end, I'll have the fish room I want. I'll try to be happy with that thought. Really, I have no reason to be frustrated--my husband is the one doing all the work! Instead of getting help, he single-handedly moved that monster stand in......inches at a time. It's going to be really nice when it's finished....meantime...patience....patience.