I ended up buying my first tank-mate today
He is an "Assorted African Cichlid" -- which to be honest, I hate that certain stores cannot give you more information on the "type" than that... I have decided to name him Sunny D and he is currently acclimating through a cool little gadget I found on Amazon called "Innovative Martine Accudrip Acclimator"
*I've included 2 photos of my new guy in his isolation bucket. One of them is very blurry but it was a nice angle so I kept it. The other shows his true color which is a remarkable solid yellowish-orange... hence... Sunny D.

It never occurred to me that you are only acclimating the temperature when you have the bags sit in the tank for 15 minutes or so. It makes so much sense to use this tool to avoid "New Tank Syndrome" and other shocks of the change that can stress out our little friends. The setup was really easy, literally 1,2,3...
1. Insert the rigid J-Tube end in your aquarium
2. Place the other end of the line into the container with the new fish and their water content
3. Squeeze the siphon/drip chamber
It recommends letting it drip 2-4 seconds for Cichlids until the water is at least 3x's more. So far it is working great and I am considering purchasing a few more before the rest of the tribe arrives!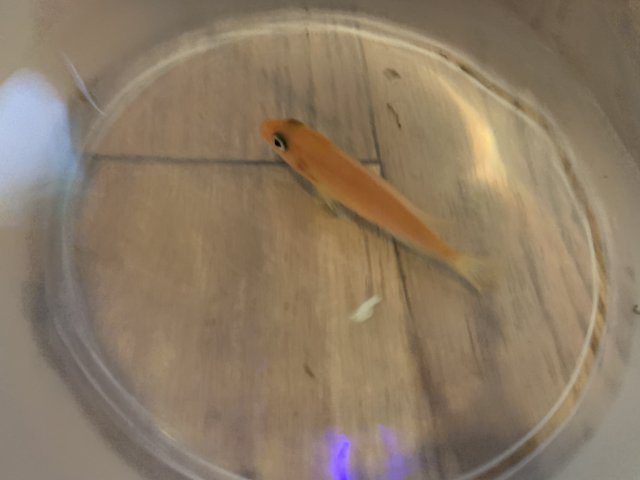 Last edited: