Redtail Catfish
MFK Member
Sep 17, 2017
2,214
3,688
154
Ok this one is going to be kinda hard to beat lol. About an hour ago I heard a noise outside front of the house from my office; thought maybe my dog knocked something over. Went outside and found this monster partially behind some tile backgrounds I recently took out of the 375. Can you see its eye? By my estimate it was about 3-3.5m (~10-11 ft) long.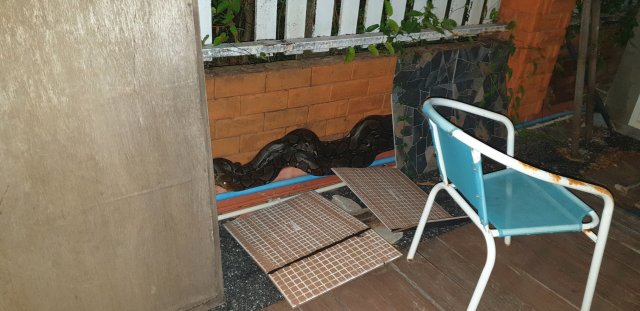 After this it it tried to curl up entirely behind the backgrounds...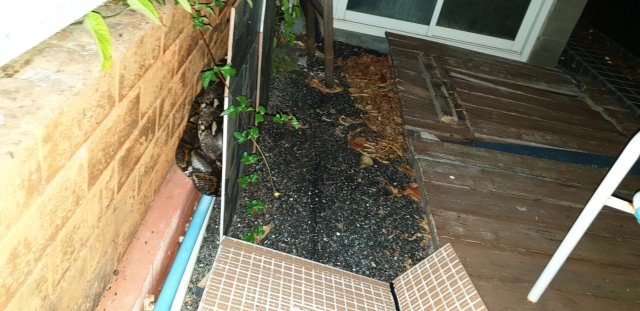 but it was too big and fell of the ledge, knocking all the panels over (breaking one, thank you very much).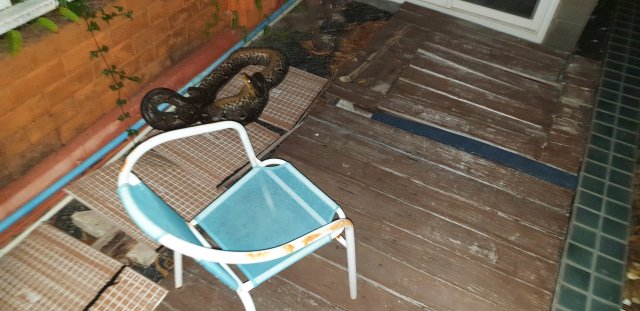 It looked kind of pissed off at this point, so I said to myself, "Nope, not messing with that." lol and called one of my more local staff (these guys know how to deal with stuff like this). During the call it went behind the big wooden bed frame to left in first pic. I watched this place for 15 min. and it never came out either side, but by the time my guy and his buddy arrived it was gone (probably went through or over the wall/fence behind the bed frame).
Unfortunately that means it could come back any time; now is the dry season on the island, so critters are often on the move looking for water, esp. at night. Also both of our neighbors keep free range chickens next to jungle covered fields, that's likely how it's gotten so big.