After four months of searching, my polypterus teugelsi arrived today.
I'm very glad that he (or she) is here now.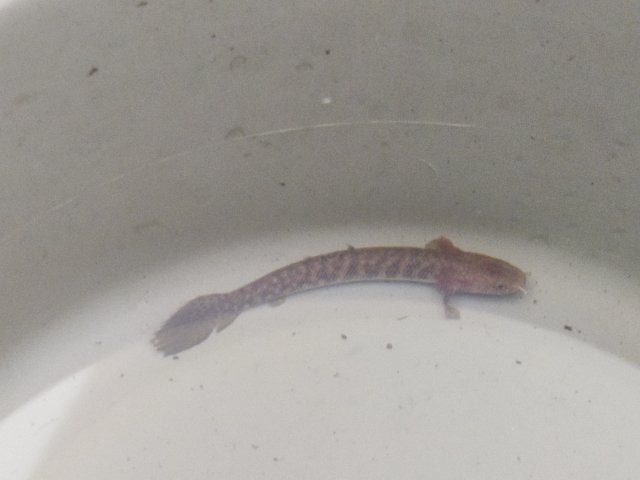 To make it simple, i named it Murphy (long story made short: my search for this poly was like "Murphy's Law").
Murphy arrive way more smaler than i expecten (~ 1" or 1,5"), so i decided to make a growout thread. I think there hasn't been a teugelsi growout thread until now.
For now, Murphy is in a 15g growout tank.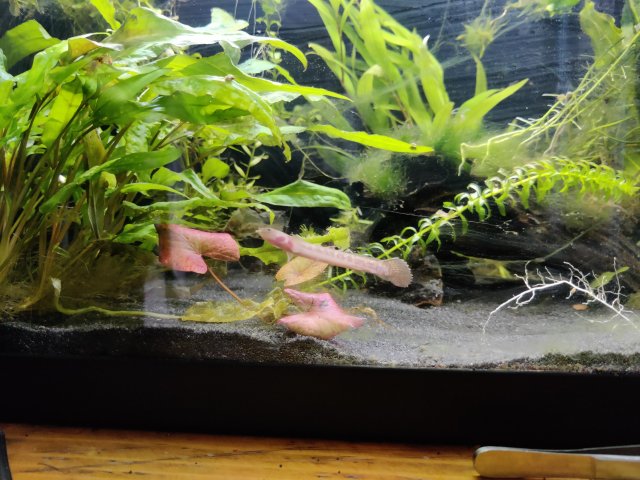 At the moment, Murphy is very shy. I think, i will be able to make better measurements and pictures, whe Murphy has calmed down.
At the moment, the food i can offer is:
- Rainbow Trout
- Tilapia
- Hikari Carnivore & Massivore Pellets
- Freshwater Shrimp
All fine cut, of course. I'll also try to get red mosquito larvae (there is probably a shorter way to say thise in english), because my other polys loved them, when they were smaller.
I looking forward to see murphy grow and will be happy for every tipp or suggestion you give me.
Who had already a poly an this size and what did you feed it?