So I have a 240. 8 x 2 x 2. I drilled the aquarium myself Built My Own sump Built My Own stand and everything is going great except I cannot get the flow through my overflows I expected.
I have three one-inch overflows drilled into the back of the tank and two three quarter inch return lines using two Rio 3100 pumps and a 40-gallon fluidized sump. Please see the pictures of Plumbing attached. I am assuming my flow issue comes from the length of run since all overflows go to the far end of the tank. At the moment I can only run one pump otherwise the water level in the sump drops so that the pumps are no longer submerged. Obviously the overflows are not returning as much water as the pumps are pushing out. At this much head pressure I should only be pumping 1200 gallons per hour and my research says that 3-1 in overflows should do 1800 gallons per hour. Is the issue purely in the length of run for the overflows? Or do I have another issue? They are definitely not clogged as they are brand new.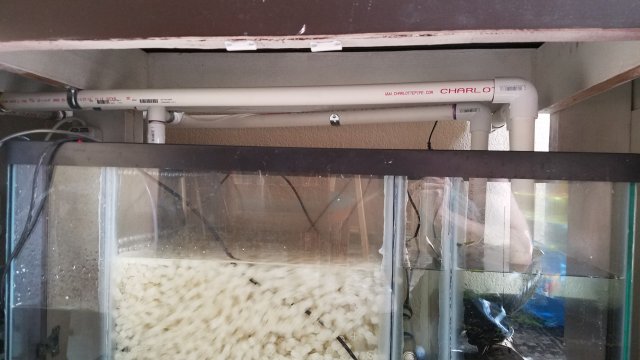 Any ideas on how I can better this?